Give me my sky...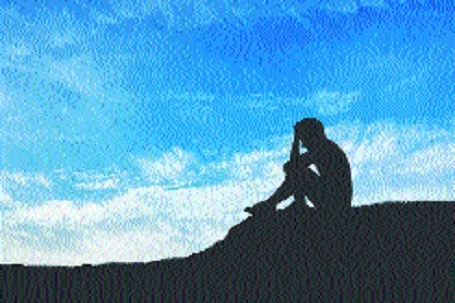 By Rahul Dixit :
His infectious smile had a mesmeric power of holding big sway on the people around him. It had many shades and shapes, ranging from a toothy grin to a gentle smirk. For Sanju, the entire day held excitement of communicating with different sets of people and charming them with his sweet mannerisms. This was life, his world, for the eight-year-old at the popular food joint of the city.
He had his own piece of sky to look at, to marvel at and to weave his dreams. That the sky was nothing but a patch of dark clouds was realised by Sanju much later. By that time, his childhood had gone, sold for a few pennies in exchange of grinding hours of hard work. He blamed it on his fate even as the people around him marched on with their own destiny, unmindful of the thousands of Sanjus who are still searching for their own sky. It is not the story of one city or one town in the country. It is a pan-India tale. Sanju is a representation of the over 16 lakh children trapped in child labour in India. The UNICEF mandates have kept rolling out from the high table seeking an end to child labour but the ground reality is a far cry from the number-crunching done to downplay the issue. The society is least bothered. It keeps itself engaged in erecting a facade of conversations on the problem.
The policy-makers find new narratives to portray their commitment to end the menace even as the problem of child labour keeps taking diverse hues. Despite the presence of a State-policy, despite the willingness of social organisations, despite the availability of legal remedies, large number of children continue to find themselves caught in the vicious cycle of enslavement, exploitation and even abuse. Many have their own compulsions, thrust upon them by the life of penury. Many have chosen the guillotine themselves in belief of providing better future for their family through sacrifice. Some have also succeeded but for the majority it has been journey into the dark underbelly of a seemingly kind society. Perhaps, the issue needs to be seen from a new lens. A lens that will also find a sky for Sanju!