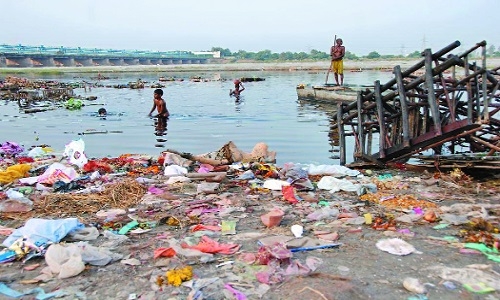 Business Bureau
The traders and manufacturers are raising voice against the Government's decision to ban all kinds of single-use plastic from July 1. Highlighting that the term 'single-use plastic' is vague and confusing, they are demanding the authorities to create awareness among the traders and manufacturers on the matter before implementing the ban.
The Government has decided to ban all kinds of single-use plastic products. The Government has banned the manufacturing, sale and use of identified single-use plastic items like plates, cups, straws, trays, and polystyrene from July 1, 2022.
However, many traders and manufacturers of the region are not aware whether the products they are making or selling come under the banned category.
Girdhari Mantri, an active member of the Vidarbha Plastic Industries Association (VPIA), said many traders and manufacturers are approaching him to seek clarification on the matter. "Though the traders and manufacturers are committed to prevent pollution, they all want more clarity on the matter. Most of them are in a state of confusion as there is no clear cut instruction on the types of plastic items that will be banned," he told The Hitavada on Sunday.
One of the plastic dealers, who wished not to disclose his identity, said that a large number of units are using the so-called single-use plastic products. "But in the absence of the specific guidelines, every one will interpret the ban as per his or her choice," he added.
The national level body of traders CAIT urged the Government for postponing the ban on account of absence of alternatives.
"It is a pragmatic step and much needed to protect the environment but in the absence of equivalent alternatives, it could prove to be a nightmare for trade and commerce in India. Sufficient preparations have not been done to provide an equivalent alternative to single use plastic," Confederation of All India Traders (CAIT) said.
In view of the mass usage of single use plastic throughout the country, a complete ban will prove much detrimental for the trade and industry, it added.
"In view of the non availability of equivalent alternatives, an extension to the enforcement of this ban for a reasonable time may be made," it said.
The body alleged that 98 per cent of single use plastic is used by MNCs, e-commerce companies and warehousing hubs. It is important to note that 400 to 500 units will face the brunt of the ban in Vidarbha region directly. Apart from this, it will also impact many other units indirectly.