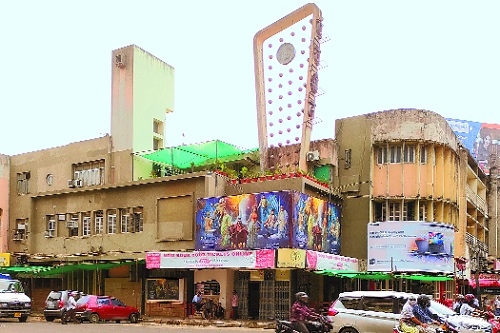 Business Bureau
The common trend of heavy rush of cinema-watchers at theaters during summer vacations seems to have disappeared this season as all the single screen theaters and multiplexes of the city received a lukewarm response from the audiences.
The occupancy in the cinema halls was not up to the expectation of the owners who were desperately waiting to see 'full house'. Ideally, footfall in the theaters increases manifold during the vacations.
However, theater owners said the turnout of the audience was well below the average and their collection fell significantly. According to a rough estimate, the collection was 40 to 50 per cent less than the expectations.
Bhimrao Sontakke, Manager of Kamal Cineplex, said the low turnout of the audience further added to the woes of the theater owners.
The theater owners had suffered heavy financial losses due to the restrictions imposed during the recent corona phase and they were eyeing good revenue collection in April-May period. Sontakke attributed the low turnout of cinema-watchers to various factors. "It happened mainly because most of the films released during the vacations could not do well. Three to four Hindi films released during the season failed to attract the audience," he said.
Interestingly, some of the South Indian movies gave much needed support to the theater owners soon after the coronavirus induced restrictions were lifted. Films like Pushpa: The Rise, RRR and KGF-2 made record collections and helped the theater owners to compensate for the losses. But the following movies, especially the Hindi movies, could not maintain the tempo.
Raja Laharia, Manager - Panchsheel Cinema, said that the business of cinema halls is solely dependent on 'hit films'. "If good films are released, the footfall in the theater will increase. We have seen this when action packed South Indian films attracted the audiences. But unfortunately a couple of Hindi films failed and we lost the business," he said, adding that the theater owners are struggling to survive. Highlighting another factor, Laharia said online film watching is also affecting foot fall in the theaters.
Another theater owner, who wished not to disclose his identity, said the Hindi film industry has not yet come on the track. "The producers used to release Hindi films keeping in mind many factors like vacations and festivals. But after the recent pandemic, things have changed and many producers are looking forward to release their films at the earliest possible," he said. However, he also admitted that a good film can attract audiences whenever it is released.