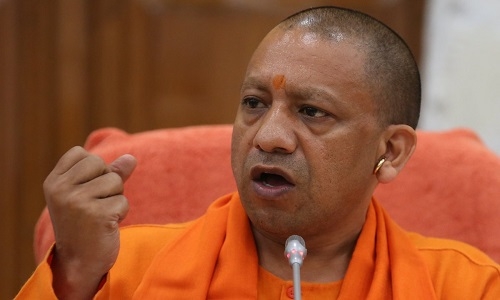 AZAMGARH,
TERMING Samajwadi Party and BSP "Rahu-Ketu" for UP's development, Chief Minister Yogi Adityanath on Sunday urged the Azamgarh voters to maintain a distance from the two parties, asking them not to let the parliamentary
constituency become a "den of terrorism".
Addressing an election rally at Chakrapanpur in Azamgarh to seek support for BJP candidate Dinesh Lal Yadav 'Nirauha', Adityanath said, "Be it the SP or the BSP, they are the Rahu and Ketu for UP's development. They are evil planets for development. The more you maintain distance from them, development will come closer towards you."
However, he did not mention which party is 'Rahu' and which one is 'Ketu'. Azamgarh, along with Rampur, will go to polls on June 23.
Lok Sabha bypolls in Azamgarh have been necessitated after SP chief Akhilesh Yadav resigned from the seat after winning 2022 Assembly elections from Karhal in Mainpuri.
Throwing light on 'Rahu' and 'Ketu', Triloki Nath, a Lucknow-based astrologer who hails from Azamgarh, said, "Rahu is usually paired with Ketu, which is also considered to be a shadow planet from the astrological point of view. They are known as evil planets."
Adityanath on the occasion praised the Centre's 'Agnipath' scheme and highlighted its benefits.