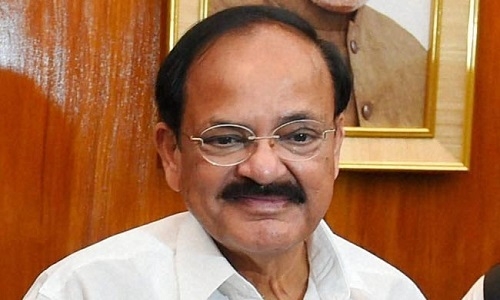 HYDERABAD,
YOGA has no barrier of age, caste, geography or religion and everyone should make the ancient physical fitness regime a part of their daily routine to reap its rich benefits, Vice President M Venkaiah Naidu said on Tuesday.
Addressing the International Day of Yoga (IDY) celebrations organised here by the Ministries of Culture and Ayush, he said, "Yoga is time-tested. Yoga has no barrier, no age, no caste, no region, no religion. That's why it is universal."
He complemented Prime Minister Narendra Modi for taking Yoga to the United Nations and popularising it across the globe. Yoga is for harmony, unity and integrity of the country as well as the body and mind, he noted.
Observing that Yoga makes one physically fit and mentally alert, he said it is a great gift given by our forefathers to the humanity. Though Yoga is ancient, it is 'timeless'.
Highlighting the various benefits of Yoga, Naidu said: "Practice Yoga, propagate Yoga, profess
Yoga, be proud of Yoga. This is my advice to all of you. This International Day is meant for making the present generation realise the importance of Yoga".
The theme of the Day this year is 'Yoga for humanity' and it signifies the role Yoga can play in overall physical, mental and spiritual well-being of the world.