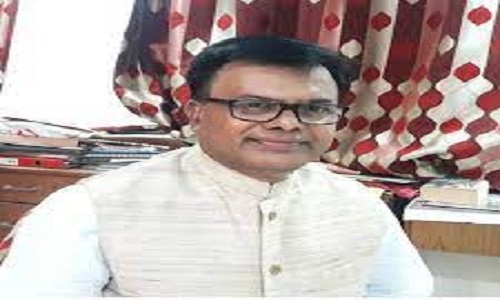 Staff Reporter
Expressing deep anguish over the defeat of Chandrakant Handore, Congress candidate in Maharashtra Legislative Council polls, Kishore Gajbhiye, senior Congress leader demanded action against those responsible for the loss. Gajbhiye has submitted his resignation from the post of Vice- President, Maharashtra Pradesh Congress Committee (MPCC).
While talking to mediapersons at Patrkar Club of Nagpur, Gajbhiye said, "Submitting resignation is my symbolic protest to the defeat. I have sent the resignation to Nana Patole, MPCC President. He told me he would not accept the resignation. It is his prerogative, but the defeat of Handore shook me up."
"Congress High Command had specifically instructed every voter of the party to give his or her first preference vote to Handore. But some of our party workers did not comply with the instructions because of which Handore lost the election. As per my calculations the problem arose with the seven votes and nobody could identify who those seven voters are," pointed out Gajbhiye.
"A quota of 29 votes was fixed for Handore. In fact initially when I watched some TV channels, Handore was shown as victorious. Later on I came to know he lost the election. It shocked me. NCP and Shiv Sena could win two seats each. Congress could clinch one, but Handore, the only Dalit candidate lost. Some party members did backstabbing that led to Handore's loss. Fortunately, Balasaheb Thorat expressed pain and said that the defeat of Handore should be
introspected. But I think mere introspection is not enough. A thoughrough enquiry should be conducted and action should be taken against those who are responsible for this loss," demanded Gajbhiye.