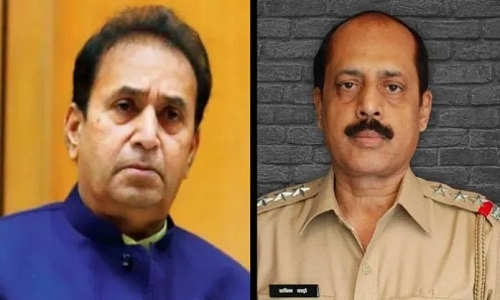 MUMBAI,
THE Enforcement Directorate on Wednesday allowed dismissed Mumbai Police officer Sachin Waze to become an approver in the money laundering case involving the former State Home Minister Anil Deshmukh. The court is scheduled to conduct the hearing on Thursday with Waze as
witness. Waze had filed a petition in the special PMLA court on May 25 to become an approver, to which the ED filed its reply and allowed him to turn approver. The hearing is to be held in the court on Thursday.
Waze has also been approved by the Central Bureau of Investigation (CBI) for becoming a witness in another case of corruption involving Deshmukh.
Both Deshmukh and Waze are in judicial custody in separate cases by the National Investigation Agency (NIA) and the Enforcement Directorate (ED), respectively. NIA arrested Waze in March in connection with the investigation into the recovery of explosives from a car parked near Mukesh Ambani's house in Mumbai.