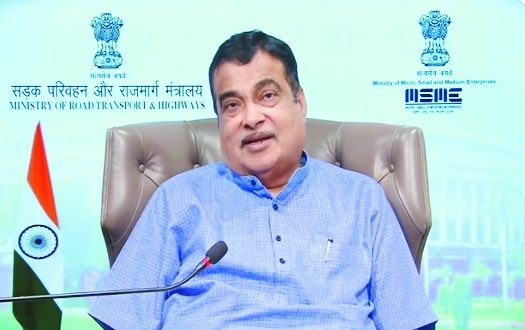 Business Bureau :
Addressing the inaugural session of the international workshop of ICSMO held here on Friday, Union Minister for Road Transport & Highways Nitin Gadkari said that even as the production of coal in the country has increased, there is a need to increase its production to meet the growing demand. He also said that coal export should be increased while its import should be cut down to make the country self-reliant India. Chairman and Managing Director of Western Coalfields Ltd Manoj Kumar; Chairman and Managing Director of MOIL Ltd. Mukund Choudhury were also present on the occasion Gadkari said that the Government is encouraging private players in coal mining so that the coal production could go up. "The country is blessed with rich minerals but its excavation is a big challenge.
We all are aware of clearances required for mining. We have to take care of various environmental issues. But there is a need to speed up the process,' he said. He further spoke on issues related to the Forest Department and said the system should be made more efficient keeping in view that the mining should not negatively impact the environment. "We must understand that the growing demand for coal is also escalating the challenges of managing carbon emissions. Today we are witnessing climatic change which is a big concern for all of us," he added. Gadkari said the country's need for magnesium is about 16 lakh tonnes.
"But we are unable to produce the required quantity of it. We should not only think of increased production to meet our own demand but also plan export of magnesium," he said. The union minister representing Nagpur Lok Sabha seat further highlighted that Vidarbha region is producing about 7 per cent of the country's coal and 15 per cent of the magnesium. Commenting on power generation, he said that the coal production must be increased to generate power. "The demand for electricity is increasing day by day. Electricity is going to take on the path of progress, he added. He spoke on the importance of use of ethanol, CNG and LNG and advised the miners to grow bamboo on the barren land near the mines.