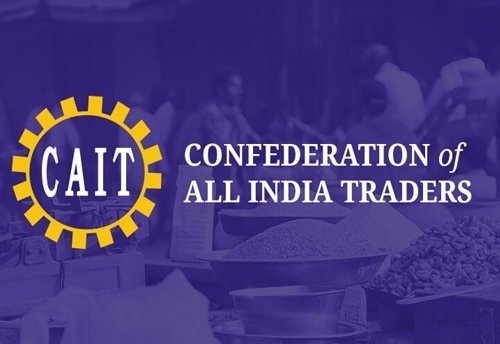 Business Bureau :
Representatives of from different countries showed interest in trade and investments in Vidarbha region during the programme organised by the Indian Chamber of International Business, Confederation of All India Traders (CAIT), New Delhi and Symbiosis University. The event was held to explore options for export and import from their countries. President of Indian Chamber of International Business Manpreet Singh said that MSMEs of the country should have interest and knowledge of doing international trade. In his welcome speech B C Bhartia, National President of CAIT, said that it is a movement of pride and privilege that the heads of five different countries are attending the session aimed at exploring the business opportunities.
"It will also help us in promoting areas like Vidarbha on international trade platform," he said adding that Vidarbha offers good opportunities for investors. Director of Symbiosis International University, Jayprakash Paliwal said that for doing Global Trade, Symbiosis has included all the areas of education of international level which is necessary. Vaibhav Kale, Zonal Manager Bank of Maharashtra, explained the schemes of bank to promote international business. Dr V Sraman, Additional Director General Foreign Trade, said that the Special Economy Zone is available for setting up export oriented units. P M Palewar, Driector MSME, said that there are number of schemes to participate in international business activities. Claudio Ansorena Montera, Ambassador of Republic of Costa Rica said Indian companies are doing business of providing services to oil companies in his country.
Anisa Kapufi Mbega, High Commissioner of United Republic of Tanzania said their country is a very safe destination for investment. Agus Prihatin Saptona, Consonlate General of United Republic of Indonesia, said that there is very good trade between India and Indonesia. Tahina Rasamoelina, Republic of Madagascar, said that their country encourages foreign investment while Harshpal Jacob Atannu, High Commissioner of Federal Republic of Nigeria, said that Nigeria has kept its doors open for big and small investment. The programme was conducted by Rajan Thaokar, Vice President of ICIB, Central India while Nikunj Dayma, proposed the formal vote of thank.