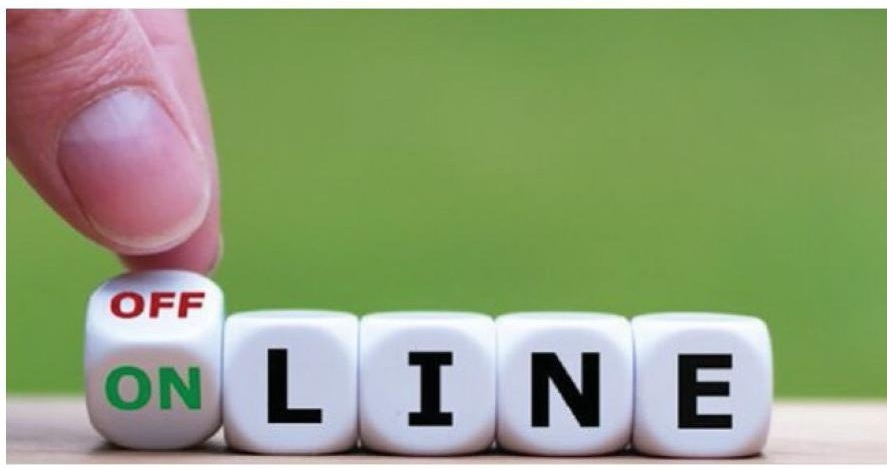 By AASAWARI SHENOLIKAR :
MARKS in exams don't always equal brilliance or intelligence. Yet, to grow and develop in life, for cognitive thinking, one has to have at least some basic level of education. And what exactly one has learned during one's school and college going years can only be determined if there are some testing agencies that can examine the knowledge and wisdom, the analytical, logical and rational reasoning skills that one has developed through one's educational phase. Everything was normal till 2019. A few would raise heads,afew objections sowed a seed of doubt in the minds of exam-taking students - but these were more about the time of the examinations, not whether to conduct the exams or not for want of preparation. Every student gets an equal amount of time for preparation. It is up to the student to while away the precious time or take stock of what the future holds and work towards that-the first step, in our academically-oriented society being - to clear a certain level of curriculum as prescribed the authorised bodies.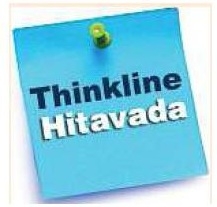 So - "We did not get enough time to prepare," simply doesn't and shouldn't hold any water. Then the pandemic struck. And all life, sort of, came to a standstill. Everyone thought 'it's just a passing phase', but as things worsened, the authorities had to wake up and take note of how to ensure that life rolls on. And so virtual classrooms, and virtual exams were introduced. After a couple of years, things are back to being normal, and everything including the schools and colleges have reopened. But this has also opened a can of worms. And students, especially the ones in college are coming up with demands - most of which are completely absurd. Open the pages of a newspaper, or browse the Net and you will come across reports of college students who don't want to appear for offline exams. Pandemic gave them a chance and a taste of online exams - the MCQs were introduced, and copying became effortless and in some cases, the norm. In one of the statements released by a VC, he stated that the pass percentage of students in his University in the pandemic year has been 99.97 - a record, but which he stated was 'shockingly unbelievable.' This had never happened in the history of any University.
And so the question of such online exams becomes highly debatable. Students were extremely pleased with the online pattern of examinations. All the parents, teachers and students themselves - if they swore and really told the truth - would aver how easy it was to cheat during the online tests. Friends who teach in schools have apprised me it was very difficult to keep an eye on all the students appearing for exams in a virtual mode. Parents would stand in a corner where the camera couldn't catch them and help their wards with the answers. Cheating became the new norm-for the students were just not concentrating on subjects and thus learning was hit hard. Rampant cheating also raises the questions on the credibility of our education system - for when students cheat, its because our school systems gives more weightage, values grades more than the students value learning. Passing and going to the next class is more important than whether you have learnt, retained and assimilated what has been taught to you. Students agitation about offline and online exams has reached a peak, with no consensus in sight. Be it the college exams, or the various entrance exams, a section is just not satisfied and wants to postpone, cancel, rejig the exams. Why? Because they haven't had time to study! What exactly then have they been doing in all the time that they've had to prepare. Isn't the constant postponement not fair to the majority of students who are very sincere towards their studies? When the situation, as regards the writing of exams is so dire, in comes a Baba - to fool the gullible public - and believe it or not - it doesn't take much to make a fool of people who have supreme faith in superstitions. His statement - 'if your child hasn't studied and has to appear for an exam, fear not!
All that you have to do on the day of the exam - take a bel patri (aleaf of Bel plant), apply honey on the central vein of the leaf and stick it to a shivling. Your child, even if he has not studied, will pass with flying colours.' Is it any wonder then that on the day of the Physics paper of the XIIth Board exams, I saw scores of children and parents queuing up in front of the Shiv mandir in our area, with Bel Patri's and bottles of honey in their hands? 'No harm in trying' was the general belief. Who knows a miracle might take place?!! Great are these Babas and others who loudly and publicly proclaim such absurdities and spread utter nonsense in the form of spreading wisdom. From my experience,Ican vouch that if you give your undivided attention to what the teacher is teaching, and retain that, then with mere revision and a bit of practice you can ace your exam. You really don't need to attend extra classes, you don't need to continuously mug up the facts, the formulae, solve innumerable papers - and read and reread your Physics, Bio, Math and other subjects - so much so that even your dreams are only about solving equations, filling up the blanks and writing formulae. Ask any student, good in studies, his mode of studying and the answer will be - "I focus in class." They don't burn the midnight oil to cram. An example from my own life-during the entire MBA education from IIM Bangalore -- one of the most prestigious institutes in the country that has a tough exam and an interview to crack -- my daughter was the only one in her campus who would go to sleep early before the day of writing her exam. Rest of the others would be up studying, cramming hoping in to put a bit more in their grey cells. In fact, this is what marked her out and it was publicly stated that while all the lights of the hostel rooms would be ablaze before the day of the exam, only her room would be in darkness.
When I pointed this out to her - like every pushy parent - about how others would score better because of the extra studies, she put any doubts to rest by saying - "I pay attention in class and go through the lesson once - right after the class is over." Many will say she's gifted, I'd say-abit of luck but mostly it's smart thinking and doing the things when you are supposed to do and being focused is the mantra of her success. We realise that life is the toughest exam. And to pass this it is inevitable that we learn-about the good, the bad and the ugly. And this learning comes from education. But learning, as John Holt says, is not the product of teaching. It is the product of the activity of learners. And so the ball is, once again, in the court of the learners - the students, who must strive in their given time in schools and colleges, to excel by learning. So that they can comfortably pass the exam called LIFE. And not take recourse in any mumbo-jumbo that is being spread by any Baba