Traders planning 'Bharat Bandh' to protest against 5% GST on essential food items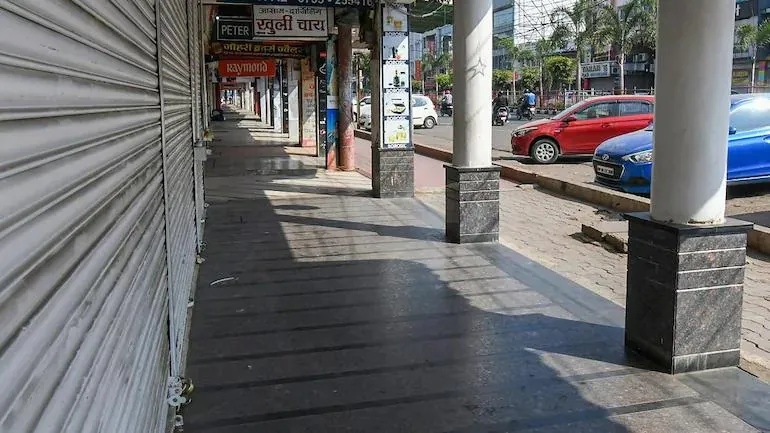 Business Bureau :
The opposition to the proposed move of the Government to levy 5 per cent GST on essential food items and all types of pulses appears to be snowballing into a national-level protest as traders across the country are planning 'Bharat Bandh' agitation. Various bodies of the traders in many parts of the country are meeting to finalise the line of action of their agitation. A similar meeting of more than 500 traders was held here in the city on Saturday wherein the agitators said they are all set to intensify the agitation and soon observe 'Bharat Bandh' to mark protest against the proposed 5 per cent tax. Presiding over the meeting here, B C Bhartia, National President of the Confederation of All India Traders (CAIT), said that the date of 'Bharat Band' will be announced soon after consultation with traders in other cities. "We have decided to the call representatives of different traders' organisation in the national capitol to finalise the date of the Bandh," he said. Bhartia also said that the Government must keep non-branded pulses like tur, moong, urad, etc. and other essential grains, out of the preview of GST.
"It is for the first time in the country, the Government is planning to levy tax on non-branded pulses. It will have negative impact on agriculture sector as well as on the trade. On the other hand, it will benefit big corporate houses," he said. Bhartia further explained the rational behind the protest saying that the Government is collecting as high as 28 per cent Goods and Services Tax (GST) on certain commodities only to compensate to revenue losses in lieu of keeping agriculture produce out of the GST regime. "If the policy makers wish to impose tax on non-branded pulses and other agriculture commodities, they should first abolish the tax slab of 28 per cent," he highlighted. Secretary of the city-based Wholesale Grain and Seeds Merchant Association Pratap Motwani said there is a strong resentment among the trading community because of the proposed tax. President of the Nag Vidarbha Chamber of Commerce (NVCC) Ashwin Mehadia; Vice President Arjundas Ahuja; President of Wholesale Grain and Seeds Merchant Association Santosh Kumar Agrawal, former President of Vidarbha Dal Mills Association Suresh Bhojwani; and others were present on the occasion.