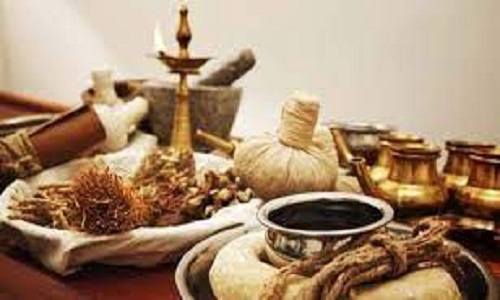 Business Bureau
Common diseases in rainy season and its Ayurveda management are described as follows. During the season, one should avoid getting wet in rain.
In case of cold, coughing, frequent sneezing, loss of appetite, body aches, etc. Baidyanath suggests to take Baidyanath Lakshmivilas Ras (Naradiya) 1-1 tablet, finely crush with honey and ginger juice, to be taken in morning and evening. Baidyanath Kasamrit should be taken 2-2 spoon three times in a day. If the intensity of cough is high, half teaspoon of Sitopaladi Churna mixed with honey should be taken.
In case of fever due to cold, take Baidyanath Mahasudarshan Ghan Vati 1-1 tablet in the morning and evening with Mahasudarshan Kadha 4-4 spoon with equal quantity of water.
Meals should be light and digestible. Contaminated water impairs digestion and leads to thin stools. In such a situation take Baidyanath Sanjeevanivati 1-1 tab three times a day.
When there is mucus defecation, take Baidyanath Amoebica Tablet 1-1 in morning and evening with 4-4 teaspoons of Baidyanath Kutjarishta with equal quantity of water. Jaundice is more likely to occur during the rainy season. The patient has loss of appetite, pale yellow colour urine, and yellowness that appears in the eye. In such cases, Baidyanath Punarnavadi Mandur 2-2 tablets should be taken in the morning and evening.
In addition to this Baidyanath Kumariasav, Punarnawarishta and Rohitakarishta 4-4 teaspoon with equal quantity of water should taken after meals.