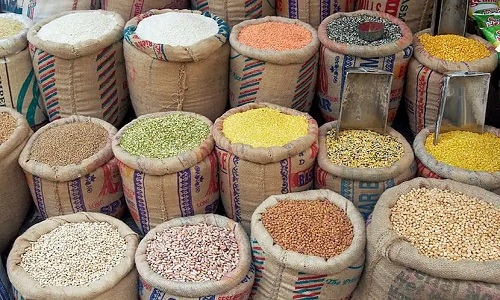 Business Bureau
THE recent decision of the GST Council to levy 5% GST on pre-packed and pre-labelled foograins, curd, butter milk etc., has come under severe criticism of the business community of the country. The foodgrain associations and APMC markets are worst affected sector of this decision will be observing Trade Bandh across the country on July 16.
Representatives of trade and industry dealing in foodgrain and connected items (brought under GST net from July 18, 2022) and their trade associations from across the State will support the one-day Trade Bandh call given by Bhartiya Udyog Vyapar Mandal, New Delhi a national level traders body on July 16, 2022.
B C Bhartia, National President of CAIT while condemning the decision said, "Surprisingly, the essential foodgrains have been taken under GST for the first time in India when State Governments and the Central Government in the GST Council together have planned levy of tax on pre-packed and pre-labelled foodgrain which will have a negative impact not only the trade, food processing industry but also agriculture sector."
The decision will benefit big corporate houses at the cost of small manufacturers and traders, he said.
On one hand RBI is fighting to tame inflation and on the other hand the Government is imposing 5% GST on foodgrains and other food items which will result in increasing inflation. Bharatia said the consumer associations should not be silent because this is fight of consumers.
Dr Dipen Agrawal, President, CAMIT said, "At the time of implementation of GST in 2017 it was assured that the goods exempted under erstwhile Sales Tax, Excise Duty, and Value Added Tax regime will continue to be exempted from tax under GST."
"Today business community and citizens are feeling like Government is not keeping its promise by imposing 5% GST on unbranded food grains and other related items. This proposal will increase inflation, Inspector Raj and corruption. Many small and marginal traders will perish and result in widespread unemployment, he noted.