Confusion prevails among traders, buyers on 1st day of GST on pre-packaged food items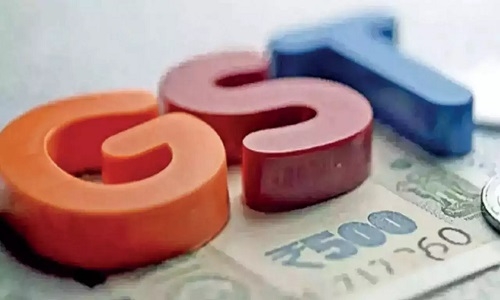 Business Bureau
The first day of implementation of 5 per cent GST on pre-packaged, labelled food and other items on Monday witnessed confusion among the traders and customers as well here in various markets. While many traders were seen consulting wholesalers and tax professionals seeking clarity on the matter, customers were seen showing reluctance to shell out extra bucks on these items.
Secretary of The Wholesale Grain and Seeds Merchants Association Pratap Motwani said that the grain merchants were the worst affected ones. "The new tax imposed on pre-packaged food grains has caused a huge burden of unnecessary compliance on the traders and thus there is a strong sense of resentment among them," he said highlighting that thousands of small traders in the country do not have infrastructure to maintain records and thus the new system will cause inconvenience to them.
Motwani also said that it was just the beginning of 'trouble' for the traders and buyers. "The small traders will have to comply with the new GST norms to avoid penalty and the buyers will have to pay more for the commodities," he said.
Ashwin Mehadia, President of Nag Vidarbha Chamber of Commerce (NVCC), also said that a large number of traders in the city were expressing dissatisfaction over the new tax. "It was a tough day for many traders as they had to convince their customers about the additional cost of pre-packaged and labelled food items. It is going to affect their business in the coming days," he said.
Ashwin Mehadia also said that the traders have decided to meet soon to decide further line of action of their agitation.
The GST Council in its recent meeting hiked taxes on items such as inks, pencil sharpeners, knives, spoons, LED lamps, solar water heater, and power-driven pumps apart from imposing 5 per cent GST on pre-packaged and labelled food items. Opposing this, traders across the country have been agitating for the past many days. On Saturday, various bodies also observed 'bandh' in protest.