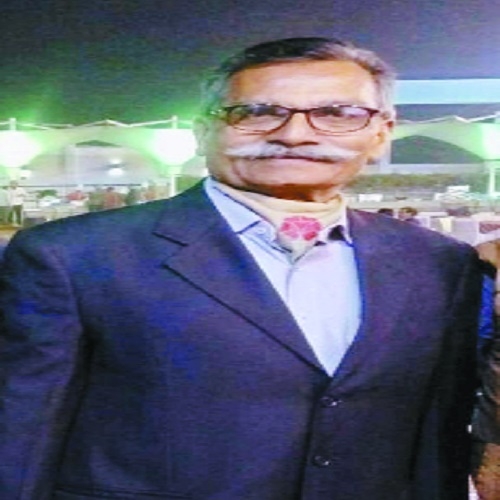 Principal Correspondent
CONTINUING his relentless efforts to get Vidarbha Hockey Association back in Hockey India's fold, High Court appointed Administrator of VHA Shiv Chhatrapati awardee Triloki Nath Sidhra has written a letter to Committee of Administrators of Hockey India to reaffiliate the regional body with the national hockey governing federation.
In his letter, Sidhra mentioned how the seven-decade old Vidarbha Hockey Association was unconstitutionally disaffiliated by Hockey India. Interestingly, former Hockey India President Dr Narinder Batra, who was instrumental in diaffiliating nine Associate Members including VHA from Hockey India, on Monday resigned as President of International Hockey Federation (FIH) and also gave up his membership of the International Olympic Committee (IOC). Batra ceased to be President of Indian Olympic Association (IOA) when the Delhi High Court, on May 25, struck down the post of 'Life member' in Hockey India, courtesy which he had contested the IOA elections and won back in 2017.
Sidhra, through his letter, once again pleaded to CoA that VHA is not interested in any post of Hockey India and does not even wish to avail any financial grants from it.
Sidhra mentioned how after a long legal battle, VHA got HI affiliation in 2010 as an Associate Member.
"We got Associate Membership on a clear understanding that there is no voting right and also that we will not be entitled to attend the General or Special meetings of Hockey India and the same has been accepted by us. This being the position, we do not know how our Association has been considered as Second Association in the State when we never ever made a claim for the state unit's status.
"In July, 2021, Hockey India disaffiliated us along with nine other associate members citing IOA's constitution," he wrote. "The wrong inference should be annulled and the right understanding of the meaning of the second unit of the state should be addressed in the right perspective," he stated.
"Our only plea is that our hockey players shall be allowed to take part in the national activities (competition). By virtue of this they get grace marks in matric examinations and government employment. We are not at all interested to have ( in availing) any financial aid nor we are interested to contest any elections," Sidhra clearly stated in the letter. Sidhra also has sent the copy of letter to all the districts affiliated with VHA.