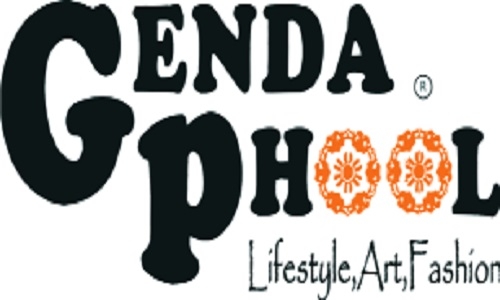 Business Bureau
Gendaphool Trunk Show is back with the most exclusive designers from all over the country. The exhibition is going on at Hotel Centre Point, Ramdaspeth, Nagpur. The two-day mega event started on Friday will conclude on July 23.
A large number of fashion lovers and others visited the expo on Friday. The visitors took keen interest in the products put on display. heavy rush of visitors was seen at all the counters. Similar excitement is likely on July 23 as it will be the last day of the exhibition.
This idea of Gendaphool Trunk Show was conceived by Ketki Sharma Dalmiya and Gauri Javery, both organising partners are childhood friends. They have been successfully conducting the event for the past nine years and every passing year, the popularity of the show is increasing significantly. Both the partners have now made a fantastic duo. This idea of having a platform for designers and buyers was started by them in order to make high end shopping convenient for the people of Nagpur.
Today, Gendaphool Trunk Show has become a brand for its business generation in lifestyle segment with experience based events, discovering young, fresh talent, media marketing in the field of fashion, luxury and lifestyle.
Now stepping into their 9th year, Gendaphool Trunk Show is here with its exclusive Trunk Show which is much awaited by the ladies of Nagpur.
The two-day shopping bonanza with a variety of classy products to spice up your festive season is here wherein
designers from all over India are participating.
Gendaphool Trunk Show is exhibiting interesting and eye-catching collection of women's wear, accessories, footwear, home decor and more.
Popular labels like Alankrit for Lucknowi, Anmol Kakad, Aseem Kapoor, Mini Sondhi, K Karma Footwear, House of Shikha and Bejewelled in fashion jewellery, Zebaish and Clos are showing their innovative and creative range of products, says a press release issued here.
In addition to this, Western wear, London Homes bed furnishings, jewellery by Sheetal Jewels and Gaurav Tibrewal and many more are also being showcased in the event. For further details, visit the exhibition going on at Hotel Centre Point, Ramdaspeth, Nagpur.