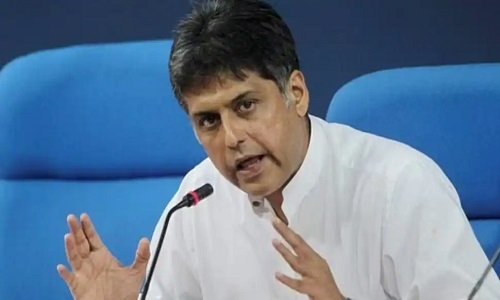 NEW DELHI,
AMID repeated adjournments in Parliament, Congress MP Manish Tewari on Sunday said parliamentarians should seriously introspect whether disruption is at all a "legitimate tactic", asserting that it should only be used in an "extreme situation" and not become the norm.
He, however, said it is the responsibility of the Government to run the House, and putting the blame for frequent adjournments on the Congress is both "unfortunate and opportunistic", as the BJP and its allies had stalled Parliament during their time as the Opposition during 2004-14.
In an interview with PTI, Tewari suggested that as a norm after the Government business is over at 6 pm, a discussion should be allowed under rule 193 in Lok Sabha on any subject collectively decided by the Opposition.
Similarly, a discussion could take place in Rajya Sabha under the concurrent rule, Tewari added.