Formulate plans for biomass co-firing in power plants: Power Ministry asks States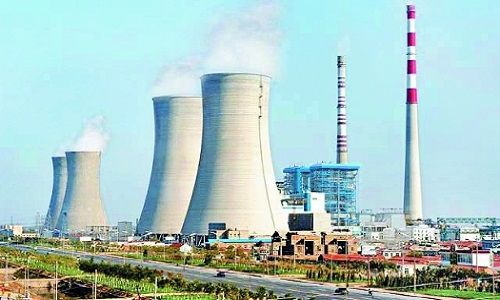 NEW DELHI,
THE Ministry of Power has asked States to formulate time-bound plans to ensure the utilisation of biomass for co-firing in thermal power plants ahead of the Kharif harvest season to reduce stubble burning and air pollution.
To address the issue of air pollution and to reduce the carbon footprint of thermal power generation, the Ministry of Power issued a revised policy in October last year for the use of agro residue-based biomass and mandated the use of five to seven per cent of biomass co-fired along with the coal for all thermal power plants.
Farm stubble burning plays a major role in air pollution across the country.
A senior official told PTI that the power ministry had written a letter to all states and union territories to draft time-bound implementation plans to ensure the utilization of biomass to co-fire it with coal in their thermal power plants and in IPPs (independent power plants) from where power is being procured by states.
In the letter, the Ministry further urged all States/UTs to take up the matter with their SERCs (state electricity regulatory commissions) for inclusion of biomass utilisation in respective Tariff Regulations.
This assumes significance because the air pollution level rises after the Kharif harvest season in autumn and winters. The stubble burning by farmers contributes to pollution to a great extent.
In the letter, the Ministry has highlighted that in the current context of the supply of coal to power plants, the significance of co-firing of biomass has increased considerably.
It has underlined the economic perspective added to biomass (available at a lower price) owing to the rising prices of imported coal.