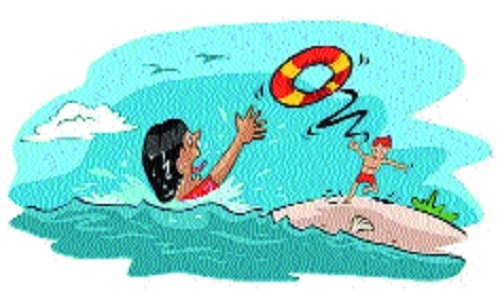 Sports Reporter
ON THE World Drowning Prevention Day, JD Sports Foundation (JDSF) organised a webinar along with Ministry of Skill Development, Government of India on Monday. July 25 is observed as World Drowning Prevention Day every year around the globe. Topics for the webinar were — 'Drowning and Its Prevention, Awareness' and 'Aquatic Job Roles in India'.
Guest on the occasion was Dr Vikas Mahatme, Padmashri, Former Member of Parliament and an eye surgeon.
Dr Jaiprakash Duble, former Joint Director of Sports, Government of Maharashtra and President of JD Sports Foundation, was the keynote speaker.
Technical co-ordinators of this webinar were Mayank Chaudhary and international open water swimmer Jayant Duble. The webinar was free and participation certificates were given to encourage the youths.
Under 'My Safety, My Responsibility' programme, JDSF will conduct water safety awareness and demonstration of life saving skills along with Government Disaster Management Authority, Sports Department and Tourism Department at Ambazari Lake at 10.00 am on Tuesday.
As one of the leading causes of death globally for children and young people ages 1-24 years and the third leading cause of injury-related deaths overall, drowning tragically claims more than two lakh lives each year.
In recent years, the climate is drastically changing, especially the monsoon season in our country, which leads to rise in frequency as well as the severity of flood disasters. Drowning accounts 75% of deaths in flood disasters. In spite of these natural causes, drowning also occurs due to negligence towards water safety protocols, risking behaviour near water bodies, not having knowledge about basic swimming skills and life saving training.
Considering the present facts of drowning cases in India, Jayant Duble through JDSF has chalked out an action plan framing key points for drowning prevention — By bringing awareness in community regarding drowning and its preventive measures; 'swim for survival' as need of hour; water safety precautions and awareness among the school children; training bystanders for basics of life saving skills and CPR; Encouraging youths towards life saving fields/lifeguard; running programme on 'my safety, my responsibility'; appealing the government for building up the strict policies for water safety; making life saving as part of curriculum in schools; promotion of lifesaving sports.