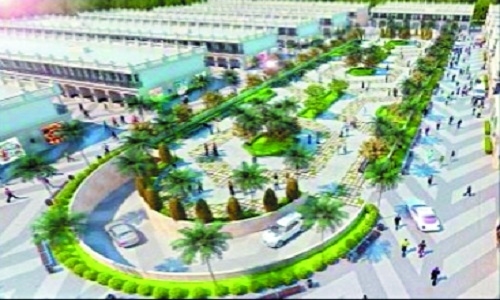 Business Bureau
In an attempt to build consensus among the traders on the proposed grocery market at mouza Chikhli (Deo) in East Nagpur, the Nagpur Itwari Kirana Merchants Association has planned a detailed presentation of the projects. The presentation will be held before August 15 wherein the association will show a three dimensional map of the projects to all the 665 traders. The association will also invite suggestions on the same before flouting the tenders for construction of the market with an estimated cost of over Rs 225 crore.
The final date of the presentation and its venue will be announced within next eight to ten days.
The association is in the advanced stage of building a spacious state-of-the-art market at Chikhli so that the 665 traders at Itwari and Maskasath could be shifted to the new facility by March 2025.
President of the association Shiv Pratap Singh said the association is looking at making all the stakeholders aware of the project. "Before going ahead, we want the traders to know every minute detail of the project. we are also open to make some changes if required," he said.
It is important to note that the association had planned to invite tenders for the project in the month of June. However, if sources are to be believed, some of the traders had raised apprehensions regarding some amenities in the project.
The association has plans to create a huge parking space, build broad internal roads and allot a space of at least 1,000 square feet area for all the 665 occupants.
The existing kirana market in the Itwari and Maskasath area lacks all such facilities because of which merchants and even the customers face hardship. As it is one of the oldest markets in the city, there is no proper space for vehicle parking.
The new location at Chikhli is at a distance of about 3.5 km from the existing Itwari-Maskasath area. It is in the vicinity of the Kalamna market yard and thus the merchants have no fears of losing the customers.
It was in 2004, the State Government had allotted the land to the associations and asked the merchants to shift their shops to the new place.