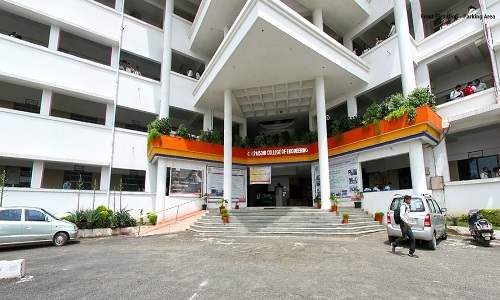 Business Bureau
TO MAKE the Institutions Innovation Council (IIC) network more vibrant, proactive, collaborative and productive, the Ministry of Education's (MoE) Innovation Cell and AICTE will be organising IIC regional meet in different cities across the country out of which Nagpur's G H Raisoni College of Engineering has been selected to host this regional meet on July 29, 2022.
IIC institutions are invited to take part in this regional meet and also to take part in IIC Poster Gallery to be held during the meet. A Round Table interaction session will be held followed by 4 tracks of knowledge sharing on IIC, NISP, ARIIA, IP and Technology. The Round Table meeting will be graced by officials from Ministry of Education, AICTE and regional ecosystem from western region.
The chief guest of the inauguration function will be P M Parlewar, Director MSME Maharashtra, guest of honor Dipan Sahu, Assisstant Innovation Director MoE Innovation Cell, Dr Rajendra Kakade, Advisor AICTE New Delhi. Chairman RGI Sunil Raisoni will preside the function. More than 250 participants from different institutes in western region consisting of Maharashtra, Madhya Pradesh and Chhattisgarh have already registered for the regional meet.
Director GHRCE Dr Sachin Untawale, President IIC Dr D V Padole, Convenor IIC Dr Prema Daigavane, Dean R&D Dr Santosh Jaju and IIC GHRCE appealed to all for large participation in this meet.