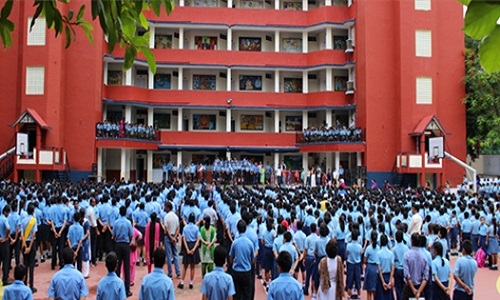 Business Bureau
Centre Point School, Amravati Road Bypass, a leading CBSE school in Nagpur, has started admissions to class XI and the new academic session is underway.
The school functions with the ideology of the 'joy quotient' wherein the happiness of each student is kept at the forefront. After all, a happy child learns best. The students can be enrolled in grades starting from Pre-Nursery to class XII.
The school is one of the few academic institutions in the city which offers flexible subject choices to the students. The bounds set by the three streams - Humanities, Commerce and Science have been done away with. This is done as per the guidelines laid down by the CBSE. For example, students can opt for a combination of Commerce subjects with Psychology or History with Commercial Arts. CPS, AB is among few institutions in city to offer Commercial Arts.
These flexible subject choices have been offered to give students an edge over the rest especially when seeking admissions to prestigious national and international institutions. Also, the school toppers who have come back to their 'alma mater' in class 11th are offered a 50 per cent scholarship on their tuition fees.
The various subject choices available for aspirants include - Mathematics, Physical Education, Physics, English, Chemistry, Biology, Computer Science, Economics, Business Studies, Accountancy, Infor -matics Practices, Psychology, History and Commercial Arts.