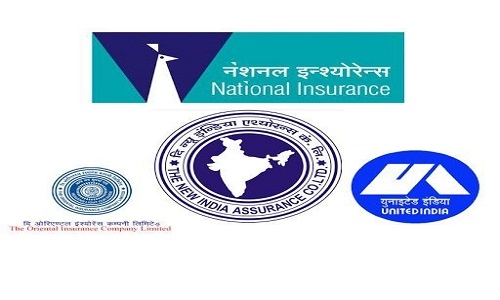 Business Bureau
As the General Insurers (Public Sector) Association of India (GIPSA) has not come out with any improved offer till June 30, the Joint Forum of Trade Unions and Associations (JFTU) in Public Sector General Insurance (PSGI) Companies have decided to intensify the struggle.
In a meeting held recently, JFTU decided to observe 'dharna andolan' on July 6 before the head / regional offices of the companies along with demonstrations during lunch hour. Apart from this, the agitators will also observe one-day strike on July 11.
The aggrieved PSGI employees demanded immediate settlement of wage revision pending with effect from August 2017. They are also demanding increase in company's contribution to 14 per cent towards NPS, improvement of family pension at the rate of 30 per cent without any capping, pension for all under 1995 scheme, updation of pension and opposition to privatization and demanding merger of companies as proposed earlier by
the Government.
Earlier GIPSA management had offered a meager increase in wages in the meeting on June 22. All the constituents of the JFTU unanimously rejected the proposal given by the GIPSA and communicated to them to maintain parity in the insurance sector and offer wage hike at par with the Life Insurance Corporation of India (LICI).
The unions / associations have given a week's time to GIPSA to come forward with improved wage offers on the line of LIC of India. As GIPSA has not come forward with the revised offer, the JFTU decided to hold half-day dharna at all the head / regional office centers and lunch hour demonstrations at all the centers.
In Nagpur, PSGI employees will hold dharna on July 6 in front of the Regional Office of United India Insurance Co. Ltd. Besides, they will also held lunch hour demonstrations at the same place, said Prashant Dixit, General Secretary, General Insurance Employees' Union, Western Zone & Convener JFTU, Nagpur Regional Unit.