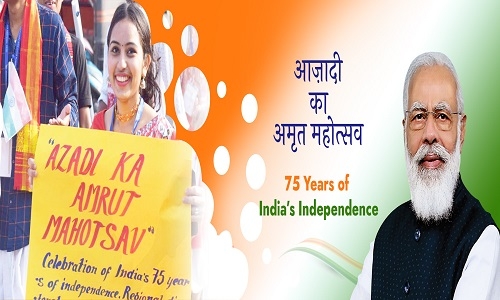 Business Bureau
The Confederation of All India Traders (CAIT) has decided to aggressively promote and encouraging people to take home or gift at least one souvenir or memorabilia which has the logo / design of 'Azadi Ka Amrit Mahotsav' inscripted on it. It is to be noted that during Diwali festival alone, as per an estimate more than 5 crore items from a wide range of articles are purchased to gift one another and the CAIT will take maximum leverage to promote this campaign.
It is a year-long campaign which will be implemented till August 15, 2023 and it is an initiative of the Ministry of Culture, Government of India for which the Ministry of Culture is deeply engaged in an outreach programme with national associations of trade and industry and of other verticals of the economy.
CAIT National President B C Bhartia and Secretary General Praveen Khandelwal, in a joint statement said that on September 8, the CAIT in a meeting of more than 80 prominent leaders from 24 states unanimously resolved to work shoulder to shoulder with the Government to promote and encourage trading community to make available the souvenirs and memorabilia in sufficient quantity.