Media reports on judges' criticism over new listing system 'not correct': CJI Lalit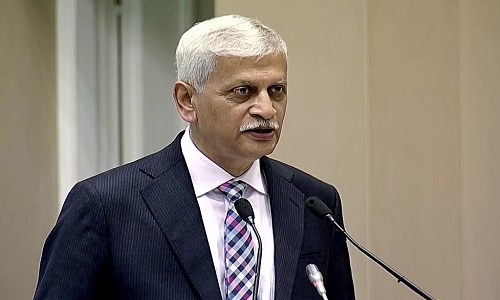 NEW DELHI,
CHIEF Justice of India Uday Umesh Lalit on Thursday said media reports claiming that a Supreme Court bench has criticised the new system of listing of cases are "not correct" and all judges of the apex court are on the same page.
Justice Lalit, who took over as the 49th Chief Justice of India on August 27, said the apex court has adopted a new system of listing cases, and initially, there are bound to have some problems.
"Lots many things have been said about everything, including listing and other things. Let me clarify it is true that we have taken this new style, a new way of listing. There are naturally bound to have some problems. Whatever has been reported is not the correct state of affairs. We all judges are completely on the same page," said Justice Lalit while speaking at a programme organised by the Supreme Court Bar Association (SCBA) to felicitate him on becoming the CJI. Justice Lalit was apparently referring to media reports claiming that an apex court bench has expressed displeasure in its judicial order over a new case listing mechanism introduced by the new CJI for speedy disposal of matters pending for years.
A bench headed by Sanjay Kishan Kaul, the number three-judge in seniority at present in the apex court, while hearing a criminal case passed the order, "The new listing system is not giving an adequate time to take up matters fixed for hearing like the present case as there is the number of matters within the span of 'Afternoon' session".
The CJI said, from August 29 when the new system of listing of cases started till September 14, 5,200 cases were decided by the top court as against 1135 fresh filings.
Justice Lalit said this has been possible because of the efforts put in by all other judges of the Supreme Court and lawyers. He further said that many of the cases were pending for a long and had become infructuous and had to be disposed of so they were listed and the results are before everyone.