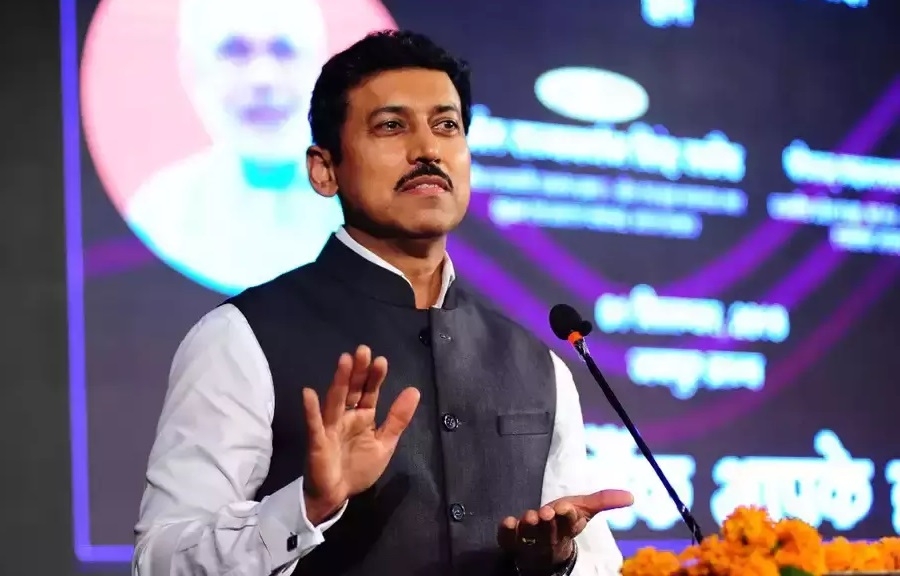 KOLKATA :
'JUNGLE raj' prevails under the TMC rule in West Bengal, a BJP delegation member said on Saturday after visiting BJP workers injured during its recent march to state secretariat Nabanna. The five-member BJP team, comprising Rajya Sabha MP Brij Lal and former Union Minister Rajyavardhan Singh Rathore, met the injured party workers in a state-run hospital where they are undergoing treatment. "We are shocked after getting the first-hand information about the brutal police torture on our peaceful protesters who were going to 'Nabanna' to voice grievances of candidates who were deprived of getting school jobs despite having adequate qualifications," Lal said after meeting the BJP workers. He also said, "It seems that jungle raj prevails in the State and the police are acting in a partisan manner.
There is a reign of autocracy in the State." Rathore also said the team will soon submit its report on the police action to party national president J P Nadda. Responding to Trinamool Congress national general secretary Abhishek Banerjee's comments on BJP supporters' attack on a police vehicle during the September 13 protest march to the state secretariat, Lal said the remark showed the "fascist tendency" of the ruling party. "Such comments will only encourage police and party men to crush any democratic movement with more brutality. This is not the hallmark of a civilised society.
The TMC will face public fury in the 2024 Lok Sabha polls," he said. Banerjee had on September 14 said democratic protesters would not torch a police vehicle or assault a cop who had only a walkie-talkie in his hand. He was talking to reporters after visiting Assistant Commissioner of Police Debjit Chatterjee, who was injured during the rally, at SSKM Hospital.