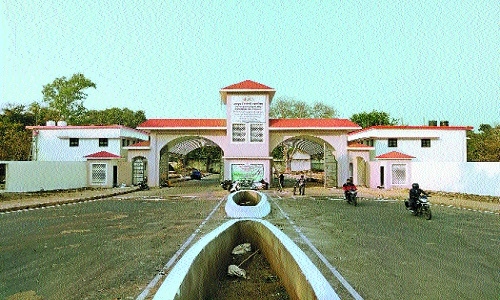 Staff Reporter
JABALPUR,
The theft of large quantity of tungsten used in 125-mm anti-aircraft ammunition at Ordnance Factory Khamaria (OFK) has put a question mark on the security arrangements at the sensitive defence establishment. The tungsten is reported to be imported from Russia for production of anti-aircraft ammunition and was seized from an employee, Santosh Kumar. On being interrogated, he revealed the names of two security guards and supervisor of a private firm who were involved in the theft. Security personnel retrieved 57 kg tungsten from the dickey of a two-wheeler belonging to the employee at the factory's exit gate.
As per reports, the retrieved tungsten is worth lakhs of rupees per kilogram in the international market. OFK, Deputy General Manager and Spokesman, Dinesh Kumar, while talking to 'The Hitavada', informed that the security personnel caught an employee Santosh Kumar who was stealing tungsten and had kept it in the dickey of his Activa scooter at the exit gate of the factory. The accused was handed over to Khamaria police for further interrogation. OFK Security Department handed over its investigation report to the General Manager while internal inquiry has been initiated for further investigation and identifying more persons involved in the theft and stern action will be taken against the guilty persons, senior officials informed.
Sources informed that arrested accused Santosh Kumar was earlier posted as security guard and was promoted and appointed as industrial employee in Filling-3 Section. Production of 125-mm anti-aircraft ammunition is being carried out at F-3 Section in collaboration with Russia. It is being said that the employee could not have managed the theft all by himself and more persons could be involved. Tungsten is not easily breakable and that the tungsten retrieved from him was cut down in the factory for placing it in the dickey is also a vital clue regarding the involvement of more insiders in the theft.