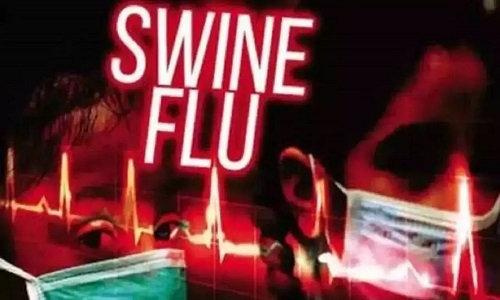 Staff Reporter
With swine flu cases showing no abatement, Nagpur Municipal Corporation (NMC) officials went into huddle with experts to conduct analysis and acknowledged 46 deaths so far this year. A meeting of the Swine Flu Death Analysis Committee (Death Audit Committee) was held on Wednesday at the Standing Committee Hall of civic body. During the meeting, experts tried to map out the trajectory in a bid to factor in reason for the sudden rise in swine flu cases this year and possibly to frame policy for tackling the menace.
The meeting was chaired by Dr Narendra Bahirwar, Medical Health Officer, and it had in attendance swine flu experts from government hospitals including Dr Gunjan Dalal, Dr Milind Suryawanshi, Dr Rajaratna Waghmare along with Municipal Epidemic Officer Dr Govardhan Navkhare. Experts from private hospitals were also roped in to help with the analysis, as for officials more than Covid-19, swine flu is now emerged as major health concern.
Analysing the data, NMC mentioned that this year in all 58 deaths due to suspected infection of swine flu are recorded. Among them however only 46 patients cause of death was affirmed was due to swine flu. Further sub-categorisation was done wherein 15 patients who died were residents of city (within NMC limits), 6 hailed from Nagpur rural, 14 were from other districts while 11 others were form other States.
From the data collated by NMC this year the number of people infected with swine flu are about 587 swine flu cases and from them 314 patients were from city, 104 from Nagpur rural and remaining 169 from other districts.
At the outset, the fresh data about 30 suspected swine flu patients was placed before the committee. On analysis, it has been found that 22 of these patients were infected with swine flue while the other 8 had died due to other causes. This includes 11 patients from city and from them 5 who succumbed were form city and the remaining 6 patients died due to other reasons. About 3 deaths were from Nagpur Rural area. The other 11 deaths from districts other than Nagpur however took place in city during the course of treatment at hospital. Out of them 10 deaths were due to swine flu and 1 death was stated due to other causes. Among the patients admitted in other States, 5 patients have died. Among them, 4 patients were infected with swine flu while one patient died due to other causes.