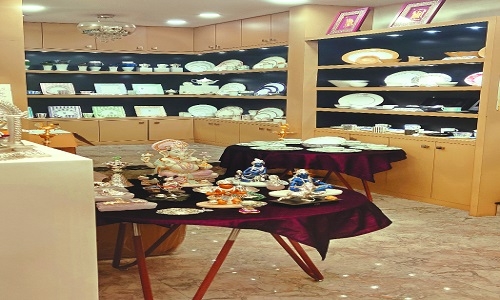 Business Bureau
Aashirwad Silvers, the most sought-after silver gifting store in the city, has offered a wide range of silver articles to add extra shine to the ongoing Ganesh festival.
In order to allow the devotees a glimpse of its range of divine silver articles, Aashirwad Silvers has facilitated the one of its kind 'Ekaani Exhibition' from September 2 to 4 at its store. Ekaani is India's fastest and largest gifting solutions organisation.
Aashirwad Silvers has put up on display silver platted, gold platted gifts and porcelain, dinner ware, gifts and home décor. It offers more than 1000 products to choose from.
It has products like photo frames, platters, bowls, God figurines, puja thalis, vases, candlestands, T light holders, urlis, trays to name a few.
The collection in the exhibition comprises of idols of Indian Gods and Goddess, conceptualised and designed in India and handcrafted to perfection in 92.5% sterling silver and resin. Embellished with Swarovski crystals and 24 Carat liquid gold are truly a must have for all Indian households.
For details, interested may visit Aashirwad Silvers at 56, Central Bazar Road, VNIT Road, Bajaj Nagar. Exhibition opens 10 am to 8 pm.