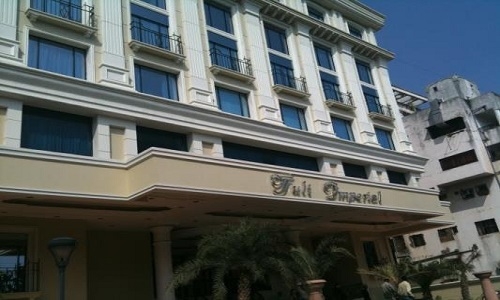 Business Bureau
AN INDORE based exporter house has organised the Garment Sale for two days from September 3 and 4 at Tuli Imperial, Ramdaspeth. Today is the last day of the exhibition which is receiving an overwhelming response from the customers.
The organiser has said that the reason to offer heavy discount on the products is due to non clearance of products and closure of big shopping malls and the whole stock has been brought to Nagpur in order to sell directly to the customers. The garments and shoes are being sold between Rs 500 and Rs 2,000 which includes pants, shirts, T-shirts, capri, burmuda, ladies gowns, ladies long top, ladies shirt top, kurti, plazzo, leggings, jigging, inner wear, lower etc.
All the garments and shoes are being sold for Rs 50, Rs 100 and Rs 200 which are of international brands which cost between Rs 2,000 and Rs 5,000. The garment sale also showcases luggage bags priced at Rs 500 to Rs 1,000 which would cost Rs 2,000 to Rs 5,000.