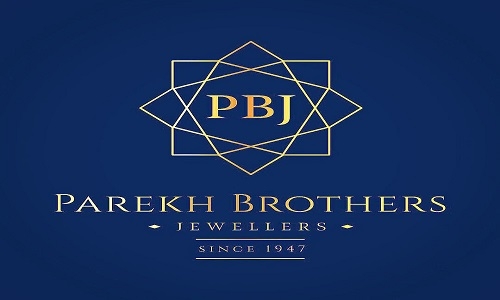 Business Bureau
Parekh Brothers jewellers, established in 1947, is one of the oldest and most trusted jeweller in the city that has carved out a niche for itself in the jewellery segment.
Jewellery lovers in large numbers are visiting the new showroom and appreciating its huge collection of gold, silver, platinum and diamond jewellery. Hardik Parekh, owner of Parekh Brothers Jewellers, is a certified diamond graduate and a Gemologist from Geological Institute of America (GIA).
Over the years the jeweler has taken forward its legacy of providing purity and has won the hearts and trust of customers. Parkeh Brothers Jewellers offers from light weight Polki & Diamond Necklaces starting from Rs 1 lakh to bridal jewellery with best quality certified diamond jewellery. As a speciality it deals in customised designer diamond jewellery. In order to catch the festive spirit to its full, Parekh Brothers Jewellers has come up with chic and happening designs most suited to grace the festivities with a touch of perfection.
The exquisite collection of jewellery has generated quite an interest among the prospective buyers and also among those who willingly fall for the exquisite designs and multiple heart warming range of jewellery.
For details, visit Parekh Brothers Jewellers at:- Shankar Nagar - 15, Everise, below Topsy Turvy, WHC Road, Shankar Nagar, or Itwari – Sarafa Bazaar, Nagpur, (Mobile: 8055518000, 8055355366).