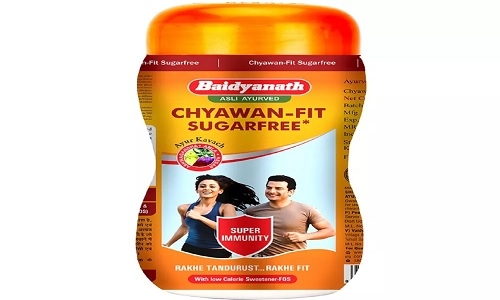 Business Bureau
Chyawanfit: Sugar Free Chyawanprash is a 'Zero Sugar' formula from Baidyanath, composed of synergistic combination of time tested herbs and enriched with FOS (Fructo oligosaccharides) is found to be effective in treating respiratory tract infections and boost immunity, according to a study published in the European Journal of Molecular & Clinical Medicine.
A team of researchers carried out a study on 90 patients diagnosed with respiratory tract infections. The clinical trial has demonstrated pivotal evidence about the safety and efficacy of Chyawanfit: Sugar Free Chyawanprash in reducing the symptoms of respiratory tract infections and to boost natural immunity in patients. Chyawanfit: Sugar Free Chyawanprash has also been designed to suit low calorie conscious people and diabetics. The researchers also found no untoward effects of the formulation on the patients, indicating that it is safe and effective for long-term use.
The clinical trial exhibited that it was not only effective in managing respiratory infections but also well accepted by Ayurvedic practitioners for managing symptoms like cough, fatigue and breathlessness, thereby improving quality of life. For details, contact Vd. Balu Kolar, M.D. (Ayurveda) or call on customer care no.: 8448444935, (website: www.baidyanath.co).