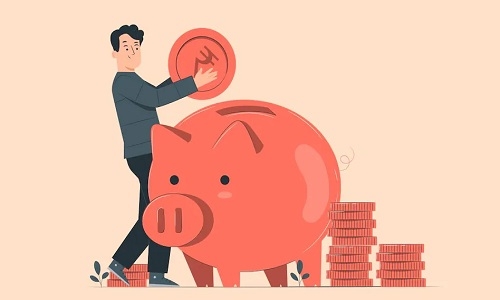 Business Bureau
The Central Government has given a New Year gift to the common man by way of increasing the interest rate on small savings schemes by 20 bps to 110 bps for the January-March 2023 quarter. The Union Finance Ministry made this announcement via a circular issued recently.
The interest rates on schemes like National Savings Certificates (NSC), Post Office Term Deposit, Senior Citizen Savings Schemes, Kisan Vikas Patra, Monthly Income Scheme have been hiked.
According to the notification issued by the ministry, the interest rates on some savings schemes have been increased from 0.20 per cent to 1.3 per cent for the quarter of January to March 2023. However, Public Provident Fund (PPF) interest rates remained unchanged at 7.1 per cent. The interest rate of Kisan Vikas Patra has been increased from 7 per cent to 7.2 per cent and will expire in 120 months. As per the new decision, interest on National Savings Certificates (NSC) will be at the rate of 7 per cent with effect from January 1. Apart from this, the senior citizen savings scheme will fetch 8 per cent interest instead of its previous level of 7.6 per cent.
The interest rate on Post Office Time Deposit Scheme of one to five years has increased upto 1.3 per cent.
This new decision will benefit many small saving investors.