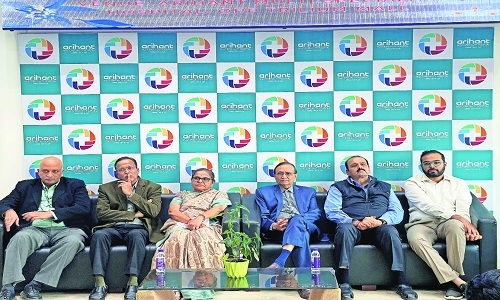 Business Bureau
Arihant Multispeciality Hospital, a unit of Kusumgar Healthcare Private Limited, is all set to conduct 11th Bal Shalya Kriya Mission from January 16 to 21. The pediatric surgical programme will start on January 16 at 7.300 am wherein the hospital will offer free of cost surgery to children between 0 to 18 years suffering from various physical birth defects.
Arihant Multispeciality Hospital will conduct the mega camp in association with GSB Sabha Nagpur, Peedh Parai International and Balmitra Foundation. It is important to note that the children selected for the surgeries during the camp belong to economically weaker sections. The specialists of the hospital have identified these children after visiting various areas of the region.
It is the eleventh edition of the camp wherein the organizers will also provide free of cost accommodation to the children and their two family members. They will also get nutritious food during the period. Arihant Multispeciality Hospital will offer its state-of-the-art infrastructure for this noble cause.
Jitendra Naik, Co-ordinator of Balaji Mandir Sabha; Rajendra Saoji, Director of Balmitra Foundation, many doctors based in foreign countries and paramedical staff and others are also supporting the camp. Chairman of Peedh Parai International Dr Ashwin Pimpalkar, who is a pediatric surgeon, is also playing an important role in conducting the camp. The team of pediatric surgery department of the Arihant Multispeciality Hospital,under the leadership of Dr Rajendra Saoji, will conduct the camp.