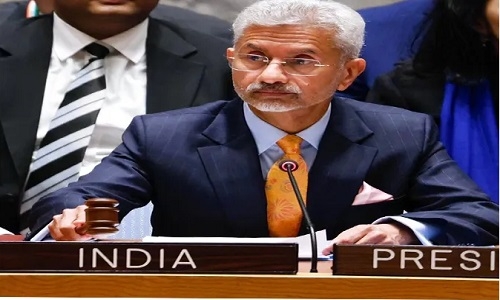 NEW DELHI,
EXTERNAL Affairs Minister S Jaishankar said that India's counter response to China's attempt to change the status quo on the Line of Actual Control (LAC) during the Galwan stand-off in May 2020 was "strong and firm", despite the Coronavirus pandemic at that time and even during last month's border clashes at Arunachal Pradesh's Tawang sector.
Addressing the annual day function of Tamil weekly news magazine Tughlaq in Chennai on Saturday, Jaishankar said that China has been attempting to change the status quo by mobilising large forces on India's northern frontiers. However, despite the Pandemic, India's counter-response was strong and firm.
He further said that Indian forces continue to protect the frontiers despite extreme and harsh weather conditions. Jaishankar went on to add that the world saw through India's response that it won't be coerced and will do what needs to be done to ensure national security.
India, China border situation is quite stable, says China: INDIA, China border situation is overall stable and the two sides have maintained smooth and constructive communications on boundary-related issues, a spokesperson of the Chinese Embassy in India has said.