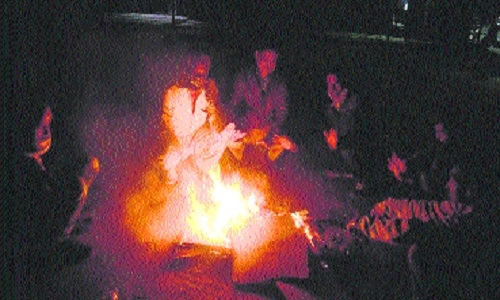 Staff Reporter
After a bit of relief from cold conditions in Madhya Pradesh for three days, freezing winds from northern part of country started another phase of cold wave across State.
On Sunday, people in Bhopal, Indore and Gwalior shivered with extreme cold. Weather Department forecast that mercury will be declining by few more notches in next 24 hours. There are chances of dense fog in Gwalior, Chambal, Bundelkhand and Mahakoshal. Night temperature will be declining rapidly in these areas. In next three days, night temperature in Indore and Bhopal will be declining by 4 points. People will feel severe cold for a few days.
Weather Department said that about three days back, western disturbance has passed through MP due to which freezing winds are coming from north. Wind direction has become towards north-west. As the effect of western disturbance get over in MP, clouds are vanished and weather is being changed. There are chances of severe cold wave and cold in maximum parts of state. On January 16, 17 and 18, people will feel extreme cold.
Weather Department forecast clouds in many parts of State including Chhatarpur and Jabalpur from January 20. Indore and Bhopal would be recording day temperature below 20 degrees Celsius and night temperature would be increasing. On January 22 and 23, clouds will be there.
On Sunday, Bhopal recorded maximum temperature as 22.0 degrees Celsius and minimum temperature as 7.0 degrees Celsius. Naugaon and Indore witnessed cold day while Rajgarh and Guna recorded cold waves. Minimum temperature declined in Sagar and Bhopal mainly. Lowest minimum temperature was recorded as 3.5 degrees Celsius in Rajgarh. For January 16, Weather Department has forecast maximum and minimum temperature in Bhopal as 22 degrees Celsius and 7 degrees Celsius.