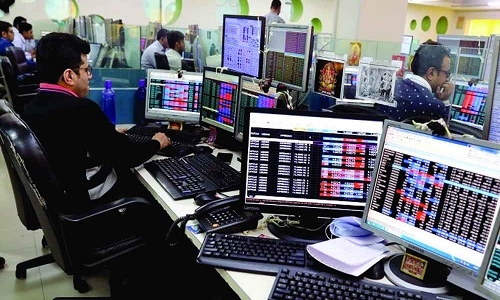 Business Bureau
India's IT services heavyweights delivered between 14-20 per cent on-year growth in topline for December quarter, as they raised guard on global uncertainties and choppy verticals, but remained hopeful that costs as well as business considerations will drive tech demand. The tech earnings season began with large IT companies -- Tata Consultancy Services (TCS), Infosys, Wipro and HCL Technologies -- declaring their Q3 report card this week, amid analysts' gloomy prognosis around slowdown in advanced economies and fear of geopolitical flare-ups.
The industry leaders said they are keeping a close watch on the global economy and cues.
Overall, the revenue growth band of the top-tier IT players was pegged at between 14-20 per cent for Q3FY23, compared to the year ago period. Seen sequentially, the topline growth for the large IT pack ranged between three per cent and eight per cent versus previous September quarter.
Meanwhile, December-quarter net profit of the top IT deck rose between three per cent (Wipro) to 19 per cent (HCL Tech) year-on-year; and about 4 per cent (TCS) to 17 per cent (HCL Tech) when computed on a sequential basis.
TCS' overall revenue rose 19.1 per cent to Rs 58,229 crore for the reporting quarter. The chief executive and managing director of India's largest IT services company Rajesh Gopinathan said the firm is more confident about the North American and British operations, which account for two-thirds of its revenues, but there are short-term uncertainties, and it is Europe, which needs closer monitoring as geopolitical tensions restrict clients from making IT spends.
TCS management talked of "slow" decision making in Europe, and said it is "fairly constructive" when it comes to markets like the US, although it is keeping a close watch on how things play out over next couple of quarters.
The conversations with customers are much more balanced ones, "where they are equally positive as well as cautious" yielding opportunities of "a mix of both cost and transformation deals". Chief operating officer N Ganapathy Subramaniam said the deal momentum and pipeline are looking good, and the overall situation on technology spending seems to be intact even in this environment.
Infosys posted a 20.2 per cent year-on-year increase in consolidated revenue for December quarter at Rs 38,318 crore, and surprised many by hiking full year revenue guidance to 16-16.5 per cent.
Infosys' consolidated net profit rose to Rs 6,586 crore during October-December 2022 as against Rs 5,809 crore a year back, translating into 13.4 per cent increase. Sequentially, the net profit was 9.4 per cent higher than September quarter. The company raised its annual sales forecast on a strong deal pipeline, but in the same breath, it warned of "constraints" in certain verticals amid slowing global economy. Infosys called out mortgage, investment banking, telecom and hi-tech, saying these segments were "more impacted, leading to delays in decision making and uncertainty in spending."