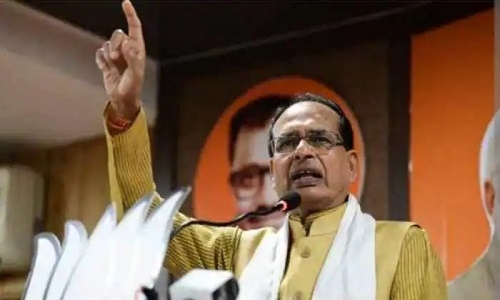 By Bhavana 'Aparajita'
Shukla
Clouds of speculations are looming around the State BJP unit. As the BJP National Executive meeting is going on and in an election year at New Delhi, the party is set to overhaul State organisation soon, according to the highly placed sources. There is buzz about a major reshuffle in Chief Minister Shivraj Singh Chouhan`s Cabinet as well as the State BJP unit. In this election, focus will be on Malwa-Nimar and Gwalior-Chambal region. In the 2018 elections, out of total 230 Assembly seats, more than one fourth seats belong to the Indore and Ujjain divisions, where 22 seats are reserved for scheduled tribes. Congress recorded victory at 35 seats out of 66 and formed the Government with support of Independent candidates. This time BJP is keeping an eye not only on Malwa-Nimar region but on tribal vote banks also as 'The Hitavada' had reported earlier.
Moreover, former Congress chief Rahul Gandhi's Bharat Jodo Yatra has also fuelled party leaders and workers with enthusiasm and hope in the region. To some extent, it has helped to settle factionalism within the party here. Kamal Nath's man Narendra Saluja, against whom anger and dissatisfaction was boiling up among party workers, was already being sidelined and sacked. Later, he joined the saffron party, according to partymen. Such act by the State leadership has also given a positive message to the disgruntled workers that party leadership won't hesitate to take action against wrongdoing irrespective of his/her association with the State chief.
Through Rahul's Yatra, party has targeted religious places visit and tribal areas also. BJP has pushed its efforts in this region. Heavyweight party leaders are in Dhar indicating party's focus and significance of this region in upcoming elections.
"Factionalism is undoubtedly high within the MP BJP unit in Gwalior-Chambal region, and therefore, the Central leadership would come out with a final decision keeping all these factors in mind. Last year's civic body elections has given a signal about the party's position in the region where the saffron party suffered a setback even though it couldn't save the Mayor's post. Reports of political tussle between Narendra Singh Tomar and Jyotiradiya Scindia gets surfaced every now and then. Amid political rivals there will be gain for Jal Shakti Minister Prahalad Patel from Vindhya regions. He has an edge against other competitors due to OBC face, which is going to be a crucial factor in the elections in between fights of Gwalior leaders.