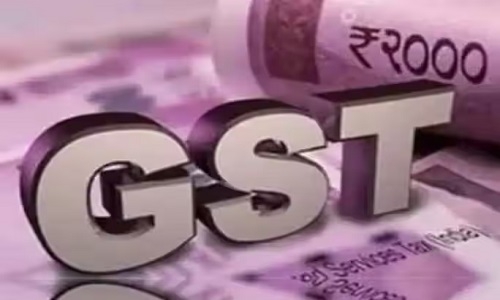 Business Bureau
The indirect tax collections are showing a remarkable growth with the acceleration in economic activity. Mirroring this trend, the Nagpur Zone CGST revenue collections stood at Rs 13,466.03 crore for the period April 1 to December 31 of FY 2022-23. The major contributors towards the revenue collections included coal, steel, cement and automobiles.
According to data, the Nagpur Zone Central Goods and Services Tax (CGST) collections were recorded at Rs 13,466.03 crore for Q3 of FY 2022-23 is much higher as compared to corresponding period of the previous year at Rs 10,146.61 crore, a rise of Rs 3,319.42 crore.
"This is a major achievement for Nagpur Zone as the GST revenue collection figures show strong growth," said R C Sankhla, Chief Commissioner of Central GST and Customs Nagpur Zone while speaking to The Hitavada.
The Nagpur Zone monthly review meeting was conducted recently inwhich R C Sankhla, Chief Commissioner of Central GST and Customs, Nagpur Zone, the Divisional Commissioners, Joint Commissioners and Additional Commissioners were present.
After the indepth analysis and brainstorming session, the Chief Commissioner was confident that Nagpur Zone target for FY 2022-23 at Rs 18,101 crore could be achieved and surpassed by December end of 2022.
The Nagpur Zone CGST registrations were at 31,948 for the period from January to December 2022. Nagpur Zone GST Department consists of total 24 districts in Maharashtra including 11 districts of Nagpur Division, 8 districts of Aurangabad Division and 5 districts of Nashik Division.
Some of the major public sector units and multinational companies contributed towards the GST collection like Western Coalfields Limited (WCL), Skoda, Manikgarh Cement, Ultratech Cement and Maratha Cement.