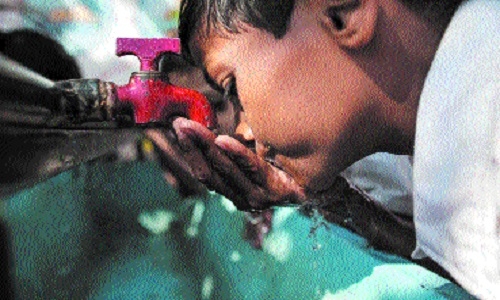 Staff Reporter
Bhopal Municipal Corporation (BMC) will complete the target of providing tap water connections to every household in the State capital in the year 2023. For this, instructions have been issued to the water resources department.
It aims to improve water supply in areas that do not get water from the civic body. Even now there are no tap connections in 30% of the areas in the city where people struggle daily for water. Such new connections will be given in these areas. Mayor Malti Rai told that in the new year the civic body will ensure to do many development works in the city.
First of all, we have taken a pledge regarding cleanliness that we reach from 5 stars to 7 stars in the ranking to secure number 1 rank in the cleanliness survey. We are trying our best for this and started the new year by running a cleanliness campaign in Manuabhan Tekri. More than 30 bags of garbage have been collected from here.
Besides, special cleanliness drive will be conducted daily in different areas of the city. Apart from this, efforts are being made to increase the income of the corporation. So that maximum development work can be done in Bhopal city. For this, strict action is being taken against the defaulters. The corporation is auctioning the properties of the defaulters on a large scale. This has created panic among the defaulters. The defaulters are getting the due taxes deposited in the ward and zonal offices. Along with this, efforts are being made to improve the deteriorating financial condition of the corporation.