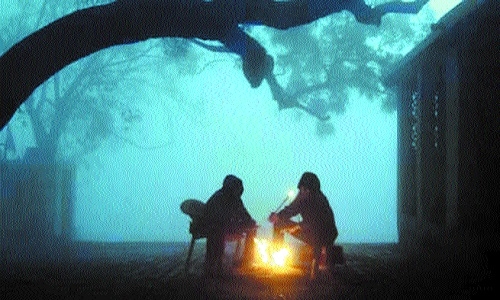 Staff Reporter
As temperature started going down in various parts of Madhya Pradesh, the State Health Department has released an advisory on Sunday. Weather Department said that dip in temperature will continue for next few days till the State witness impact of western disturbance nearby January 7 or 8. Health Department has said that cold waves has worse impact on elderly and children below 5 years. They said physically challenges, patients, small businessmen having shop in open areas need to pay special attention. Several districts in State recorded fall in temperature on Sunday. Gwalior, Datia and a few other districts are shivering with biting cold conditions. On Sunday morning, Gwalior, Chambal, Bundelkhand and Baghelkhand recorded dense fog. Datia recorded morning visibility as 50 meter due to fog while Raisen and Damoh recorded visibility as 200 meter. Bhopal recorded morning visibility as 400 meter and Rewa, Sagar 1000 meter.
According to Meteorology Department, weather would be changing in state in next 24 hours as there are chances of hail storm in Jabalpur, Bhopal and nearby areas. Gwalior Jabalpur has night temperature below 5 degrees Celsius while Indore and Bhopal recorded night temperature around 9 degree Celsius.
Officials of Meteorology department said that there are chances of rainfall in eastern part of MP and if there will be strong system, temperature will be declining by 3 to 4 points. Weather officials said that there are probability of rainfall on January 5 and 6. Jabalpur, Narmadapuram and Betul would be witnessing two days rainfall that would be reason for declining temperature. Most of districts in MP would have night temperature below 5 degrees Celsius. Gwalior, Chambal, Bundelkhand, Baghelkhand and Mahakaushal would be recording night temperature below 7 degree and Bhopal, Indore, Ujjain and Narmadapuram will have night temperature below 9 degree Celsius. Weather Department forecast dense fog in Bhind, Morena, Sheopur, Gwalior, Shivpuri and Datia. Sagar, Satna, Rewa, Raisen and Bhopal will be witnessing medium fog.