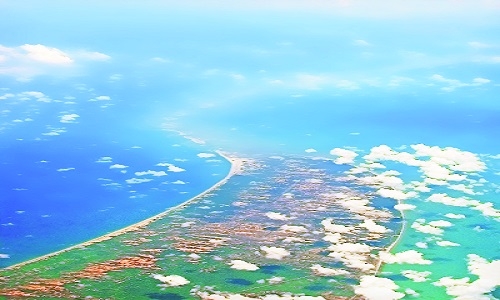 NEW DELHI,
THE Central Government on Thursday told the Supreme Court that the process to declare 'Ram Setu' a national heritage monument is currently underway in the Ministry of Culture. A bench of Chief Justice D Y Chandrachud and Justices P S Narasimha and J B Pardiwala allowed BJP leader Subramanian Swamy, seeking direction to the Government to declare 'Ram Setu' as a national monument, to file representation to the Ministry on the issue.
The apex court said, the Ministry will inform the court about the decision taken by the Centre. The order of the apex court came after Solicitor General Tushar Mehta told the bench that the process is currently underway in the Ministry of Culture.
He said that Swamy may submit additional communication if he may so wish. When the CJI said that Swamy can meet the concerned person, he said, "I do not want to meet anybody if they do not want to. We are in the same party, it was there in our manifesto. Let them decide in six weeks or four weeks..." The bench then disposed of the plea and granted liberty to Swamy to approach the top court if he is aggrieved by the decision of the Ministry.
Swamy had earlier said that the case has been pending for eight years but the Government has not been able to respond to the plea. In his plea, Swamy had urged the apex court to pass an order and direct the "Union of India along with National Monuments Authority (NMA) to declare Ram Setu as an Ancient Monument of National Importance."