GAME OVER? OR...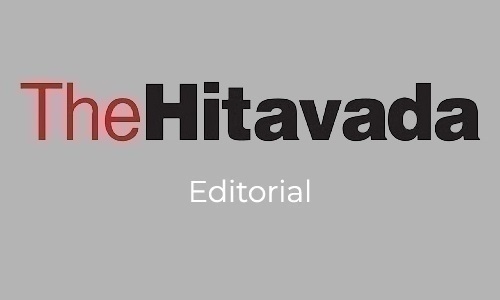 THE downsizing spree by technology sector giants has claimed an estimated 1,70,000 jobs in the past one year. The trend is continuing this year too, and may continue probably beyond. Downsizing is being seen as an effort of the tech-giants to reduce their operating cost. For, they are hit by drop in revenue, penalties imposed in various countries, and the European Union coming up with a tough legal framework for them. The situation in the technology sector has raised important question especially for the 'Big Tech' -- whether it poses the possibility of a game over or reboot.
When it comes to the 'Big Tech', names of usually four or five tech-giants are taken. They include Google, Amazon, Facebook (now, Meta), Apple, and Microsoft. Then, there are Twitter, Netflix, Wikipedia etc. Their models in varied sectors including search engine, e-commerce, social media, secured services, and operating systems worked well for years together. COVID-19 times saw them celebrating own success, and predicting that the transition to virtual world would gain 'permanence'. However, as soon as activities started normalising post-COVID, people switched back to original human nature -- socialising, not online but offline.
Health concerns, physical and mental, have proven to be the biggest undoings of the so-called 'tech revolution'. Slowly, but surely, people are moving towards concepts like 'gadget holiday' or 'gadget breaks'. More emphasis is being placed once again on meeting people in person, in offline mode, and not rely on online connectivity only. Phishing, vishing, and other frauds, data security concerns are fast diminishing the trust in technology tools. Crowding of various 'apps' is just complicating the matters for users. The belief is growing that 'social' media is dumbing down a generation, and there are issues of trivialisation as well as over-simplification. Besides, over-consumption of content is affecting mental health of people at an overwhelming scale. Russia-Ukraine war has exposed the weakness of tech-giants in times when supply-chain is affected on ground.
All these, with growing public inclination towards judicious and limited use of fast-paced digitalisation, have posed unprecedented challenges for revenue model of not only the 'Big Tech' but also second and third layer giants. The year 2023 has started with ominous signals from the giants. The most worrying signal is layoffs. Amazon's layoffs may affect 18,000 employees, Microsoft is set to lay off nearly 11,000 employees, Twitter is tottering, Meta Platforms Inc is to cut 13 per cent or around 11,000 of its workforce. This trend is likely to continue at least for quite some time.
Many believe that the technological innovations are to be blamed for this bloodbath in technology jobs market. For instance, new innovations like chatGPT. The chatGPT has taken the tech-world by storm. Microsoft is reportedly developing what is being widely referred to as 'Sparrow' to counter chatGPT. If both these innovations achieve economy of scale, they may spell doom not only for technology sector, but other job-giving sectors. For, when machine does certain jobs, the need for human component gets diminished. Of course, there will be some sunrise sectors. But, the rate of generation of jobs requiring higher technological skillsets, will be much lesser than the rate at which the jobs will be lost for skilled and semi-skilled manpower.
These issues call for course correction. Already, tech-giants with global spread are bracing up for the impact of especially the legal framework taking shape in the European Union and the USA. The General Data Protection Regulation and the California Consumer Privacy Act aim at protecting the rights of consumers to opt out of data usage. The root of these policies is in privacy concerns raised due to harvesting and exploitation of data by the companies not only to maintain their dominance but also to gain advantage for new products in the markets. Although much is at the stage of debate, India, too, is gearing up for tighter control mechanism. Whether nations framing policies to address data privacy spell 'game over' for tech-giants, or the tech-giants reboot their methods of operation, remains to be seen.
The world is at the threshold of an important development.