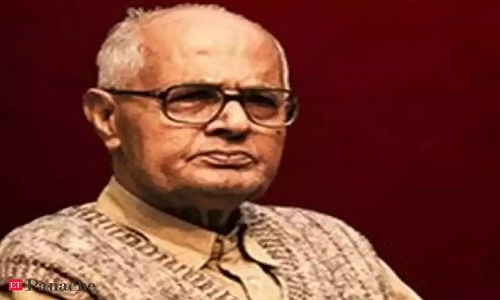 GUWAHATI,
JNANPITH awardee and eminent Assamese litterateur Nilmani Phookan died here on Thursday following prolonged old-age related problems, hospital sources said. He was 90. Phookan is survived by his wife, two sons and a daughter.
The eminent litterateur was admitted to a local hospital on Wednesday after he complained of breathing difficulties from where he was shifted to the Gauhati Medical College Hospital later.
Assam CM Himanta Biswa Sarma has expressed his deep grief at the death of the eminent poet. "Kavya Rishi Nilmani Phookan was among the foremost of the bright literary stars who have enriched Assamese literature and his contribution will always be remembered", the CM said. His death has led to a loss that will be difficult to fill, Sarma said and extended his deepest condolences to the bereaved family.