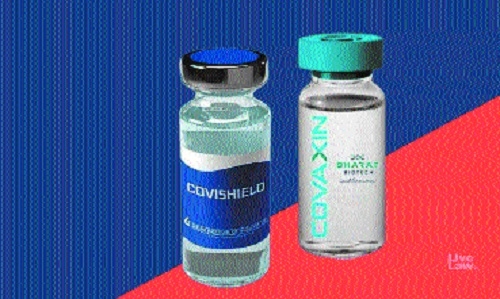 Staff Reporter
After the first consignment of booster doses of the Covishield vaccine reached the Bhopal, the Health Department is preparing a plan to set up a camp to increase the graph of vaccination, so that maximum number of people can get vaccinated. It is being administered free of cost at all Government hospitals and within the last three days, around 500 people have got booster doses. The idea is going on to increase its speed. However, people waiting for the vaccine for a long time have started coming to vaccination centres. The number of people getting vaccinated has increased from 40 to 500.
This consignment of Covishield has been given by the Centre in view of the successful statistics of the state. According to vaccination officials, vaccination will increase again after the arrival of Covishield vaccine. This is because 80 per cent of the people had taken both the doses of Covishield. In such a situation, the same people are the maximum among those who get booster dose.
District Immunisation Officer Dr Kamlesh Ahirwar said that the infection of COVID-19 is still not completely over. In some countries including neighbouring country China, the infection of COVID-19 is spreading rapidly. To stop the spread of infection, it is very important to get precaution dose. Both Covaxin and Covishield vaccines are available in the district.