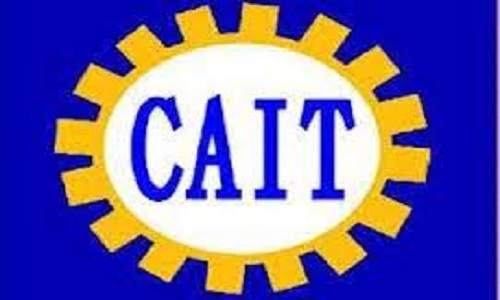 Business Bureau
CONFEDERATION of All India Traders (CAIT) recently sent a letter to Union Finance Minister Nirmala Sitharaman urging her to provide financial support policies for retail trade in the upcoming Union Budget.
CAIT National President B C Bhartia and Secretary General Praveen Khandelwal both said that it is only at the initiative of CAIT and with holistic approach of Prime Minister Narendra Modi, the Department for Industry was added with Internal Trade and now the National Retail Policy is under draft stage in Ministry of Commerce.
However, there is an urgent need for immediate roll out of not only the National Retail Policy but an E-commerce Policy which is also under draft stage and formation of an empowered Regulatory Authority for e-commerce.
In its communication to Sitharaman, both the trade leaders Bhartia and Khandelwal while demanding support financial policies for the traders in the Budget said, "Business community is facing huge crunch of financial liquidity and the RBI has failed to provide easy access to finance for the traders of the country which in turn is causing under utilisation of capacities and capabilities of the business community".
Bhartia and Khandelwal said that even after 75 years of Independence only 5% to 6% of the small businesses in the country are able to meet their financial requirements from banks and other financial institutions whereas more than 90% small businesses are dependent upon private money lenders, relatives and friends and other informal sources.