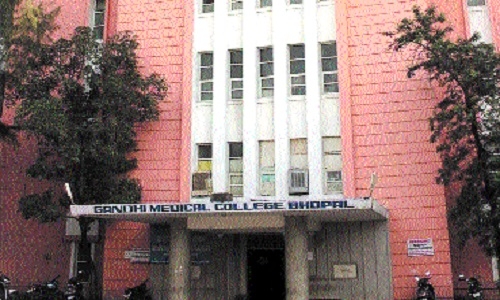 Staff Reporter
Continuous efforts to increase the facilities for the patients is being done at Hamidia Hospital. After the shifting of Sultania Hospital in the premises of Gandhi Medical College, now the Emergency Medicine Department is also going to be started in the A-Block of the new building of the hospital.
The National Medical Council has made this facility mandatory for all the medical colleges. Till now, the duty of senior residents and PG doctors is assigned in the emergency department in the hospitals related to the medical colleges of the state. But the new Emergency Medicine Department will have a separate faculty. In which medicine, anesthesia, surgery and trauma will go. There will be experts associated with earlier proposed to start on December 26 for this departmentThe date was kept. But now it is to be started in this month.
On an average there is footfall of 4,000 people daily in the hospital. 13 operation theaters have been started on Thursday in the new building (A Block) of Hamidia hospital. There are already 6 OTs in B-block. Apart from these, two separate OTs have been set up for the new department of emergency medicine. After the commencement of which the total number of OTs will be 21. There will be less rush of patients: Dr Ashish Gohia, Superintendent, Hamidia Hospital said that with the introduction of departments in the new building hospital of Hamidia, there will be less rush of patients.All OTs have started except two of the new buildings. Soon they started with Department Emergency Medicine.