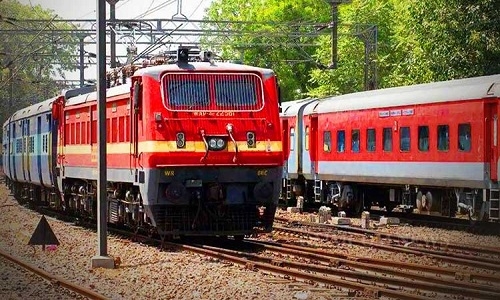 NEW DELHI,
THE people have high expectations from the Rail Budget as the Union Finance Minister Nirmala Sitharaman will present her fifth Budget on February 1. In its first term, the Modi Government at the Centre had linked the Rail Budget with the General Budget, under which the money for the Railways is now provided. According to the information, the Centre is going to increase the Railway Budget this time by up to 20 per cent. Earlier, in the pre-Budget meeting, the Railway Board demanded 25-30 per cent more funds in the allocation of the Finance Ministry.
In such a situation, the Government can give a fund of about Rs 2 trillion to the Ministry of Railways in the Budget leading to an atmosphere of enthusiasm in sectors related to the Railways. There have also been various demands from the passengers.
This is the last full Budget of the Modi Government before the upcoming Lok Sabha elections. Along with this, before the 2024 Lok Sabha polls, elections will be held in 10 states of the country in this year, including big states like Rajasthan, Chhattisgarh, Madhya Pradesh, Karnataka, Telangana and Tripura, Meghalaya, Nagaland and Mizoram in the Northeast. Elections can be held in Jammu and Kashmir this year.
In this Railway Budget, the Central Government can announce many new railway facilities for the passengers.
It is believed that this time, the Rail Budget can prove to be an election budget, especially in those States where elections are to be held. This may result in some special announcements from the Centre for these States.
However, the Union Ministry of Railways, so far has achieved Rs 42,370 crore more revenue as compared to the previous financial year. The Railways income has increased by 71 per cent, whereas earlier in 2021, there was a loss of Rs 26,338 crore, which led to the Government decreasing the concessions provided to the common people.
In view of the strong figures of Railways earnings, people from all sections have raised demands to again implement the subsidies, including the one where senior citizens above 60 years of age used to get up to 50 per cent discount before the Covid-19 pandemic, which has now been discontinued. According to the Railways, there is no plan in this Budget to give concession in rail tickets to senior citizens. The Central Government will invest mostly in the modernisation of the Railways. Railways has also been focusing on building better domestic infrastructure for manufacturing trains. In this, plans are also being made to reduce foreign dependence. In this Budget, emphasis can be laid on making new Vande Bharat Express trains and Vande Bharat 2.0 with sleeper berth facility.