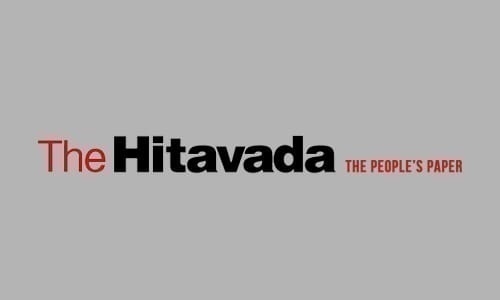 LIKE any other teenager, I too wanted to grow up fast. Most of the iconic filmi heroes of my time and my most favourite Pran Saheb were clean shaven. So, to look mature one had to have a clean shaven face. Many boys in our ninth class had started regular shaving and they would also wear trousers in school uniform. I was still in shorts and wasn't having any muscular physique too. I was low on confidence and as an immediate measure, wanted to look mature. I was determined to do something.
My father was very short tempered and the most feared character in our household. Being the only son, I faced his wrath many times without any fault of mine. My mother and sisters would make sure I don't face my father for as many possible days. But whenever we came face to face, the situation would invariably turn against me. That day my father was out of station and I happened to be alone at home.
I picked up his shaving razor and shaved off my thin line of moustache and hardly visible beard. I was assured by my 'mature' school friends that within no time, the stubble would grow and in a day or two, I would look the same again. Due to inexperience, I even got two cuts on my face and that, really had scared me.
In the evening, my sisters returned home and saw me. After a few seconds, both just couldn't control laughter but later supported my bold stance. Then my mother came home. She was so stunned that I wanted to grow up. She wasn't happy and was upset that I did something so stupid and got cuts on my face. Couldn't I wait for my father to teach the proper way? She was very angry and didn't talk to me at all during dinner. Mother was further upset, anticipating my father's violent reaction.
I was sure that my father, on returning the next day, would never ever notice my clean shaven look as my moustache would grow back in no time. Horrified and alarmed, I woke up my sisters the next day. 'Stubble' wasn't visible on my face. NTerribly upset, I walked into the school holding a large handkerchief on my mouth. The first class was of Miss Bhargawa, our Geography teacher. During roll call she asked me to remove the hanky from my face and speak properly. She stared at me and burst out laughing. "My God, you look so funny," she said. I was so embarrassed and just wanted to hide my face somewhere. During the whole period, she would just look at me and would pass a comment to make the whole class enjoy at my cost. This same sordid tale continued for the whole day in all the periods and made me a laughing stock. I heaved a sigh of relief as the final bell went off.
On reaching home, I rushed to look at myself once again and was annoyed that my friends' advice had fooled me and an absolutely clean face made me look 'funny' like a pealed egg. I was sure now that my father wouldn't restrain himself and thrash me for this idiotic job.
In the evening, I couldn't enjoy playing with friends who joked about my 'clean shaven' look. I came home early, didn't talk to anyone, picked up my school bag and for the first time, finished my home work before dinner time. It was very difficult to pass time as I was mentally getting ready to get the scolding and thrashing.
Just before dinner, my father's booming voice jolted me. He had got a gift for me. Scared, I entered his room. He looked at me for a few moments which, I felt like eternity and in a soothing voice commanded me to come near him. I wanted to burst out crying, he sensed it and gave me a big hug. "Congratulations," he said and hugged me again.
Absolutely perplexed, I even thought that he didn't notice any change on my face. But he held me close and told me that "You have grown up now, I am sure you would be a more responsible man in future" and presented me a new
shaving kit. With a smile on my glowing face and full of confidence, I sat for dinner that day.