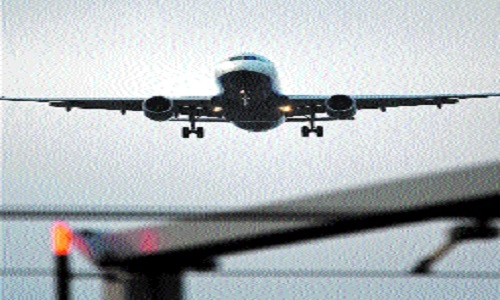 Staff Reporter
Flight operations at Raja Bhoj International Airport were affected as dense fog enveloped the State capital on Monday. Air India's flights to Delhi and Mumbai were diverted to Indore due to fog in the morning.
However, after an hour when the visibility improved after some time, these flights landed at Bhopal airport. During this, the passengers had to face difficulties.
At the same time, Indigo flight also reached Bhopal after some delay. The city was covered with dense fog due to clouds since Monday morning, due to which air traffic was affected. According to information, Air India flight number AI-633 from Mumbai to Bhopal has been diverted to Indore due to bad weather. The flight landed at Indore airport at 7:15 am. Flight number AI-435 from Delhi to Bhopal was also not given green signal to land at Bhopal airport and has been also diverted to Indore due to bad weather.
Forecasts show Bhopal is likely to see moderate to dense fog in the next two days as well, with visibility expected to drop down to 200 metres in parts of the State capital.